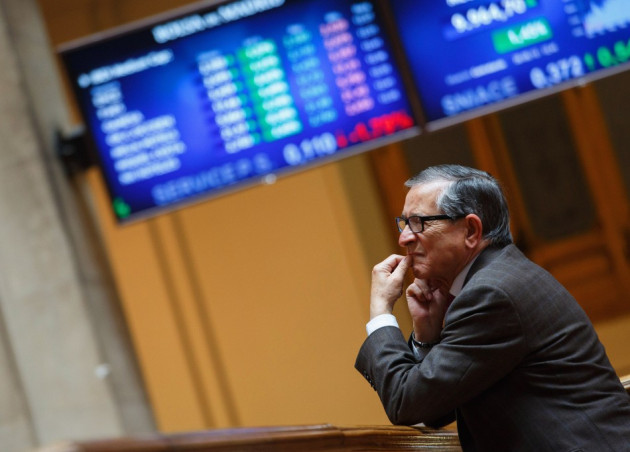 European markets outside Spain opened slightly higher with investors holding fire, waiting for cues from the US, when the Federal Reserve's two-day meet ends later today. Investors are unsure about the Fed's $85bn a month bond-buying programme that has stimulated markets the world over for a while now.
Europe's FTSEUROFIRST 300 rose 0.1% to 1,185.15 points in early trade. Britain's FTSE 100 gained 0.1% in early deals.
Germany's DAX was up 0.3%, while France's CAC 40 moved up 0.2%
Italy's FTSE MIB added 0.4% while Spain's IBEX was down 0.1%
All eyes across Europe are trained on the US, where Fed chief Ben Bernanke is expected to speak at a press meet later in the day.
A majority of all strategists, economists and fund managers polled by CNBC said they expect the Fed to prune its bond buying this December, compared to February, 2013, as expected in the April survey.
Speculation about the future pace of the US Federal Reserve's massive monthly global asset buys has wrecked havoc on global markets for weeks now.
European investors will also be following US President Barack Obama's speech at Berlin's famous Brandenburg Gate during the day. Among other things, his speech is expected to touch upon closer US-Germany trade ties and tackling climate change.
In Northern Ireland, G8 leaders decided on new tax evasion and avoidance measures. New laws could prevent companies from moving profits across borders to pay less tax.
Elsewhere in Europe, Cyprus President Nicos Anastasiades asked eurozone leaders for an overhaul of the island's €10bn rescue deal, the Financial Times reported. He warned that the capital controls imposed on his country were doing more harm than good to its economy.
In company news, British retailer JD Sports will put out an interim trading statement during the day, while Swedish clothing retailer H&M releases its second-quarter trading update. British housebuilder Berkeley Group will release its annual statement today.
In Asia, the Japanese Nikkei closed 1.83% higher at the end of day's trade on 19 June. Australia's S&P/ASX closed 0.98% higher, while South Korea's Kospi ended 0.65% lower.
Earlier in Asia, a majority of markets were down on Wednesday, while Chinese stocks hit a 2013 low, as the uncertainty of how the US Federal Reserve will proceed on stimulating the US economy prevailed on the markets
On Wall Street, indices ended higher on 18 June as the FOMC kicked-off its two day meet. The Dow rallied 138.38 points to finish at 15,318.23, another triple-digit gain. The S&P 500 inched up 12.77 points to close at 1,651.81 while the Nasdaq moved up 30.05 points to end at 3,482.18.