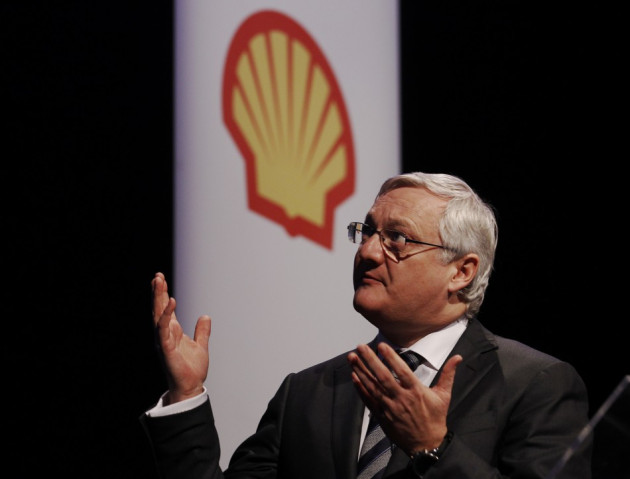 Shell blamed lower crude oil prices and dampened output for a tumble in profits, as depressed prices and a raft of charges cancelled out most of the world's second largest oil company's favourable refining margins.
Shell posted a current cost of supply (CCS) net profit of $6.1bn (£3.8bn), down from $7.2 billion the previous year and shy of analysts' forecasts of around $6.3bn.
Stripping out the charges for UK tax changes, US gas prices and other factors, which include charges from upstream earnings, the bottom line came in at $6.6bn, down 6 percent from last year.
"Our earnings were driven by lower oil and gas prices, and lower chemicals margins, which offset the benefits of our operating performance, underlying growth in oil and gas production, and higher results in Integrated Gas and Oil Products," says Peter Voser, CEO of Royal Dutch Shell.
"We continue to refresh our portfolio, launching new oil and gas developments, making new exploration discoveries, purchasing new liquids-rich shale acreage and increasing our positions in oil and gas fields where we can add value with our innovation and scale. We are also continuing with our capital efficiency drive, selling down positions where others can add more value. We have announced around $6 billion of acquisitions and new acreage and also around $6 billion of asset sales in 2012, which will better position Shell for growth," he adds.
Force majeures in Nigerian oil production due to security breaches contributed to a fall in global liquids production of 5 percent, while gas output fell 4 percent.
Although cash flow from operating activities for the third quarter 2012 was $9.5bn, compared with $11.6bn in the same quarter last year, Shell kept dividends steady at $0.43, unchanged from the second quarter and against $0.42 a year ago.
Shell stocks traded were little changed in the opening minutes of London trading, rising around 0.7 percent to 2,139.50p. The stock is down around 9.8 percent so far this year.