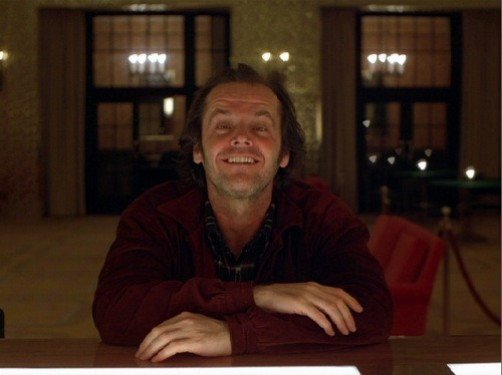 Warner Bros is rumoured to be considering a prequel to 1980 horror classic The Shining.
According to the LA Times, the studio is exploring the concept of a film revolving around Jack Nicholson's Jack Torrance and family before their trip to the Overlook Hotel in Stanley Kubrick's shocker.
Whether the film will explore the special powers held by Jack's son, Danny, is not known, but Warner Bros is understood to have enlisted the skills of writer-producer Laeta Kalogridis and her partners, Bradley Fisher and James Vanderbilt, to look into fleshing out a story.
However, an anonymous source at Warner Bros said that any plans for a prequel remain very much at the idea stage, and are "not even formally in development".
The original film was based on a book of the same title, written by legendary horror author Stephen King - one of his most popular novels. King has remained staunchly critical of the film, because, in his view, it veers too far from the book.
Despite the author's protestations, the film has become a cult classic, with the Overlook providing an iconic locale for classic scenes including Nicholson's screamed "Here's Johnny" as he bursts through a door with an axe, the bloody message of Red Rum and, of course, the terrifying room 217.
News of the prequel follows hot on the heels of the announcement by King that he is working on a sequel to his novel, called Doctor Sleep.
The sequel will rejoin Danny Torrance when he is middle-aged, and chart his story as he looks to protect a young girl from a murderous group of people with paranormal powers. According to King's website, Danny is haunted by the events at the Overlook, and has followed his fathers' footsteps into alcoholism.
It seems a strange decision for Warner Bros to consider a prequel when a sequel is about to be released, but they have a strong writing team. Kalogridis delivered an acclaimed script for Martin Scorsese's Shutter Island, a film that clearly counted The Shining among its influences.