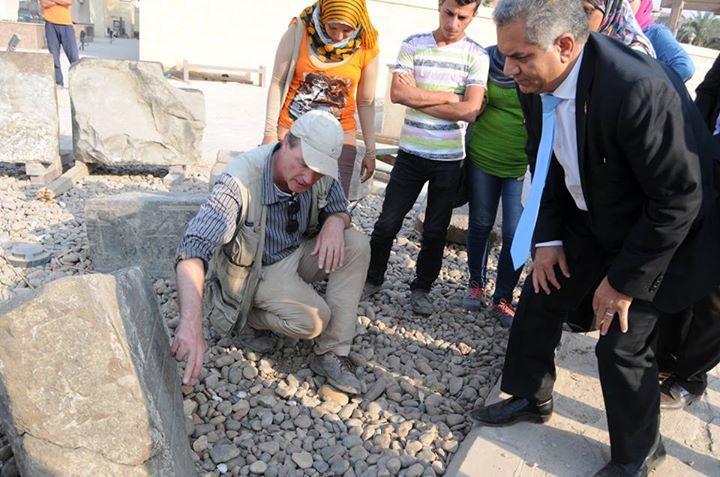 The Egyptian Ministry of Antiquities has announced that it has found part of a shrine to Nectanebo I – the pharaoh of the Dynasty 30. A joint German and Egyptian excavation found the dedication to the king, who reigned in the fourth century BC, in Heliopolis, Cairo.
Part of the shrine takes the form of a basalt block with pictures of ancient Egyptian God Hapi presenting offerings of some sort carved into it. The blocks stand at about 75cm and are roughly 1.25 metres wide.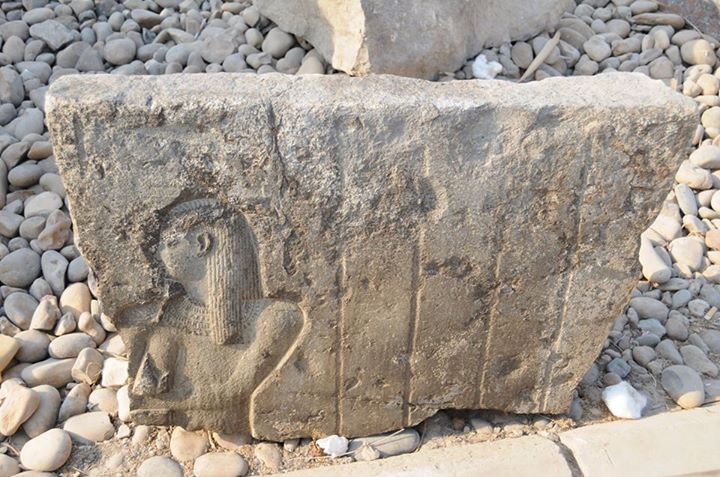 Also uncovered were small ancient limestone columns and the remnants of a Nectanebo I Temple ceiling. Additionally, Dr Mahmoud Afify, head of ancient Egyptian antiquities sector, said in a statement that a statue that is representative of the pharaoh himself was found alongside a statue of King Meneptah – the fourth ruler of the 19th dynasty – and mud blocks that once surrounded the ancient city of Oun.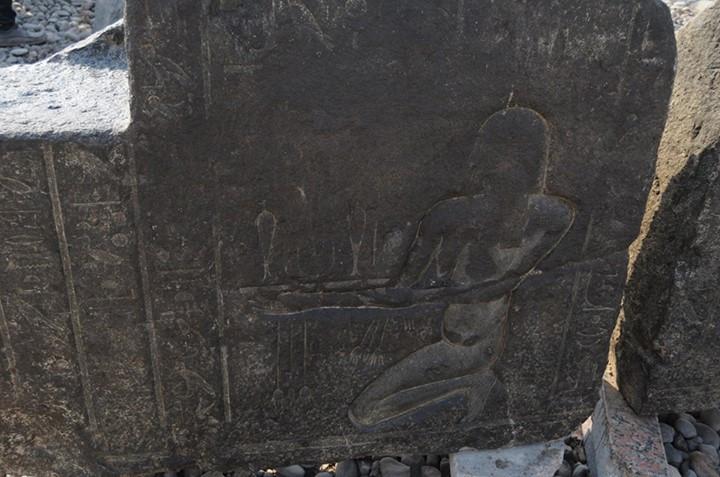 King Nectanebo I was of the 30th Dynasty (380-362 BC), which was the last royal family to rule before Alexander the Great conquered Egypt in 332 BC when Nectanebo I's grandson was at the helm.