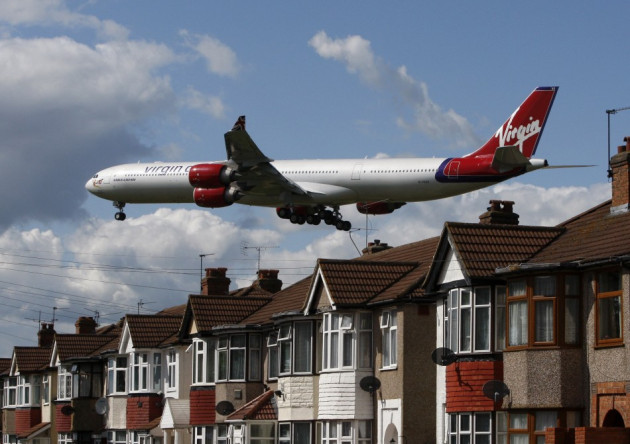 Delta Air Lines is in talks to acquire Singapore Airlines' 49 percent stake in British carrier Virgin Atlantic as the US airline major is trying to increase its access to high-traffic Heathrow airport.
Singapore Airlines confirmed that it is in talks with interested parties for the sale of the stake, but the company did not name the parties.
However, news agencies including Reuters and Bloomberg News, which cited unnamed sources, reported that Delta Airlines is interested in the stake.
Delta has been planning to buy a Virgin stake for more than two years but previous talks did not succeed due to price and other issues, and there is no surety that its recent talks would result in a deal, sources told Reuters.
Delta may buy part or all of the stake and its partner Air-France KLM might also take a stake in Virgin, where billionaire Richard Branson holds a 51 percent interest, according to a Bloomberg report.
Air France-KLM has already been looking to buy part of Branson's controlling stake in the airline and he is likely to sell his majority ownership in the airline if a deal between Singapore and Delta is reached. Virgin hired Deutsche Bank in 2010 to look into its options including a stake sale.
After buying a 49 percent stake in Virgin for £600m in 1999, Singapore Air's sudden move is in line with the bad conditions at Virgin, which is finding it very difficult to cope up with rising fuel prices and increased competition from British Airways at Heathrow. Virgin recorded a pre-tax loss of £80.2m for the year ended in February.
After IAG's acquisition of smaller UK carrier BMI in 2010, the owner of British Airways and Iberia enjoyed more than 50 percent of the take-off and landing slots at Heathrow.
Additionally, Singapore Air is worried about the declining travel demand in connection with the European economic slowdown and has been refocusing on its key markets.
"When SIA bought Virgin, they expected to be given some approval to fly transatlantic routes out of London, but that was not given," Reuters quoted CIMB Research regional airlines analyst Andrew Orchard as saying.
The deal is expected to help Delta, the second-biggest US airline, with increased access to Europe's busiest airport and better presence in the lucrative trans-Atlantic business traffic. The airport is running almost at its full capacity after the present coalition government blocked an expansion plan in 2010.
"Virgin Atlantic has some interesting slots at Heathrow and slots are a very scarce commodity in the UK," Bloomberg quoted BNP Paribas analyst Arnaud Bouchet as saying. This may be "an interesting opportunity" for Singapore Air to sell its stake, he added.
Virgin has a fleet of 44 aircrafts and boards about 6 million passengers a year.