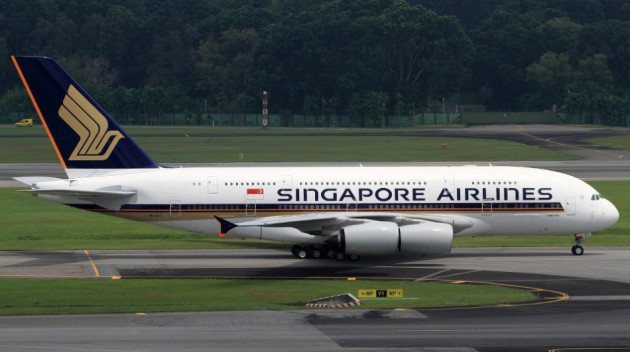 Singapore Airlines (SIA) is planning to end its two long-haul non-stop flights from its home city to Newark and Los Angeles.
SIA's move is seen as the result of rising jet fuel costs and lower demand for premium fares for ultra long-haul flights.
SIA is aiming to end the services, started eight years ago, by the end of 2013. The SIA decision would mean Singapore-US travellers will have to take transit routes in Asia or Europe to reach either of the destinations with an addition of over four hours of flying time.
"I'm disappointed I can't fly direct to New York anymore," Paul Ng, global head of aviation for law firm Stephenson Harwood, who is a frequent traveller on the route, told the Wall Street Journal.
"There's been quite good demand overall, both times I flew them they were full."
SIA converted the flights into all-business class services in 2008 offering luxuries such as fully flat beds, multiple gourmet meals and a wide range of in-flight entertainment.
SIA's Newark service covers over 9,000 miles (16,700 km) in 18.5 hours while the Los Angeles flight covers over 7,609 nautical miles in nearly 16 hours.
"Although disappointing that we will be halting these services, we remain very committed to the US market," said Goh Choon Phong, SIA's chief executive.
With the cancellation of the SIA flights, the longest non-stop flights label [generally refers to flights of over 15 hours or more] will go to the Dallas-Sydney flights by Qantas Airways and the Delta flight between Johannesburg and Atlanta.
Orders for 20 Airbus A350
Meanwhile, SIA has placed orders for 20 Airbus A350 planes and five Airbus A380 aircraft in a deal worth $7.5bn. SIA already has 19 A380s and the delivery of the new planes will start by 2017.
"This major order will provide us with additional growth opportunities and is consistent with our longstanding policy of maintaining a young and modern fleet," said Goh.
The SIA-Airbus deal follows the just concluded business trip by French Prime Minister Jean-Marc Ayrault to Singapore and Philippines. Airbus is owned by the European Aeronautic Defence and Space Company (EADS).