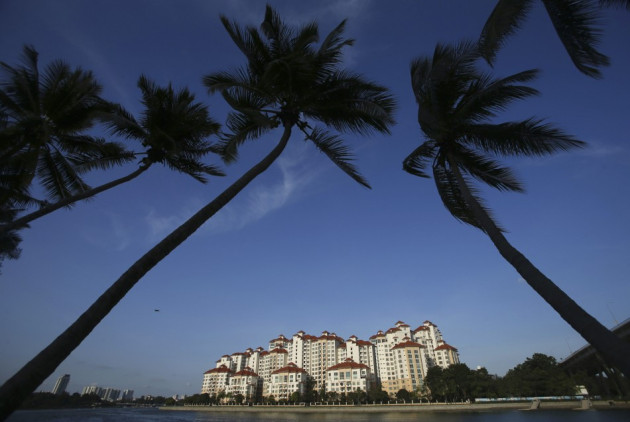 Singapore's gross domestic product contracted more-than-expected in the first quarter, as lower demand for exports impacted the manufacturing sector in the Asian country.
The first quarter GDP fell to a seasonally adjusted 0.6 percent year-on-year compared to a 1.5 percent expansion in the preceding quarter, said Statistics Singapore in a report. Analysts had expected a fall of 0.5 percent in the quarter.
The manufacturing sector, which accounts for about a quarter of the economy, has contracted by 6.5 percent in the first quarter, following the 1.1 percent decline in the previous quarter. The decline was primarily due to a fall in the output of the biomedical manufacturing division.
Meanwhile, the construction sector grew by 7 percent and services sector expanded by 1.2 percent in the quarter.
"External demand continues to weigh on the economy, as seen in the continued weakness in exports figures. This cyclical downturn has been made worse by the fact that Singapore is relatively less plugged into the mobile phone boom than neighbours such as Korea, Taiwan, and even Vietnam," said Vincent Conti, analyst at ANZ Research.
On a quarter-on-quarter basis, the economy contracted by 1.4 percent, down from the 3.3 percent growth in the previous quarter. Analysts expected the economy to grow by 1.7 percent.
Singapore's inflation accelerated in February at the fastest pace in eight months as private transportation costs surged. The lower GDP resulted in the Monetary Authority of Singapore (MAS), the country's central bank to lower its inflation forecast for 2013 from 2-3 percent to 1.5-2.5 percent. The central bank also kept its monetary policy unchanged as it remains on guard against rising prices.
The MAS said the economy is expected to "see a gradual improvement for the rest of the year" in line with a recovery in global demand. The government forecasts growth between 1 percent and 3 percent in 2013, following a 1.3 percent expansion in 2013.
Conti expects "a cyclical upturn" in the economy towards the second half of 2013, but the growth rate would be moderate due to the "structural problems".