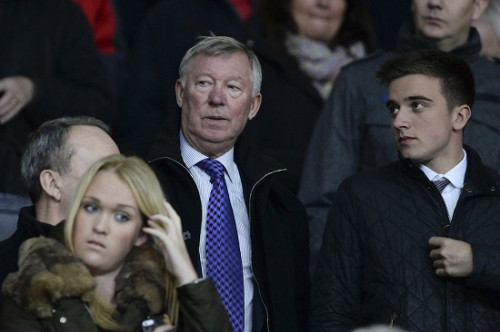 Former Manchester United manager Sir Alex Ferguson, former England manager Sven-Goran Eriksson and 287 other wealthy individuals are set to lose out after a legal loophole that allowed them to claim tax relief was closed by HM Revenue and Customs (HMRC), the UK 'taxman'.
The revelation that he was embroiled in a tax avoidance scheme will be particularly embarrassing for self-proclaimed socialist Ferguson. He became a partner in a group – Future Capital Partners - that bought rights to two Hollywood movies, Enchanted and Underdog, on the understanding he could claim tax relief on borrowing costs.
First established in 2006-07 the £1bn scheme – "Eclipse 35" – was extremely technical but involved the partnership purchasing distribution rights in the two movies using mainly money loaned from Barclays Bank then relicensing the films back to Disney.
Founder of Future Capital Partners Tim Levy defended the scheme in 2011: "Tax was important, there is no question about that, but I genuinely believe that these investors were motivated significantly by the nature of the films that were being offered."
However, the HMRC challenged the scheme so Ferguson and his fellow investors may potentially have to pay back seven times more than they initially invested. It is not known the exact amount Ferguson and Eriksson invested in the scheme as they have so far failed to comment.
David Gauke, Exchequer Secretary to the Treasury and Conservative MP for Hertfordshire South West, said: "The government wants to support and encourage genuine business investment through the tax system, which is why we have tax reliefs.
"However, we will not stand for abuse of those reliefs and HMRC will come down hard on anyone who tries. In this case, anyone who used the scheme to try to avoid tax will have to pay tax on the income from the scheme, meaning they are worse off than if they'd never used it. The message is clear - if it looks too good to be true, it probably is."