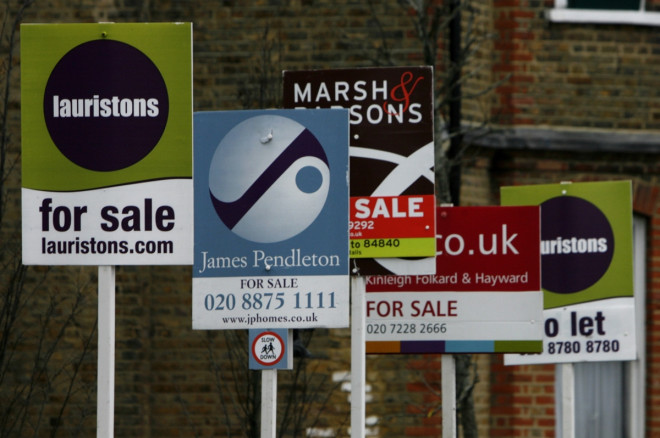 The rising value of houses in the UK could trigger homeowners to sell and increase supply on the market, therefore holding back runaway prices, according to Halifax.
In its monthly housing market report for March, Halifax said UK house prices rose by an average of 8.7% across the year. The average price of a UK home sits at £178,249.
Demand in the housing market is being fuelled by government efforts to make mortgages cheaper through the Help to Buy scheme; a recovering domestic economy; and the Bank of England holding interest rates down with its record-low base rate of 0.5%.
"The recent strengthening in house price is increasing the amount of equity that many homeowners have in their home," said Stephen Noakes, mortgages director at Halifax.
"This will potentially encourage and enable more owners to put their property on the market for sale over the coming year, therefore boosting supply and easing pressure on prices."
Critics of Help to Buy say the government risks inflating a new bubble in the housing market.
They argue that by increasing the flow of cheap mortgage credit into the economy at a time of abnormally low interest rates, defaults may be triggered when the Bank of England hikes rates again – popping the bubble.
But officials from the Bank of England have said they think the UK housing market is recovering, not bubbling.
And Chancellor George Osborne claims he has "not seen evidence" that Help to Buy is driving up house prices.
Both the government and central bank say they are alert to the bubble risks and will stay vigilant, ready to put the brakes on mortgage lending if needs be.