Sochi Olympics 2014 Snoopers Monitor Journalists' and Athletes' Communications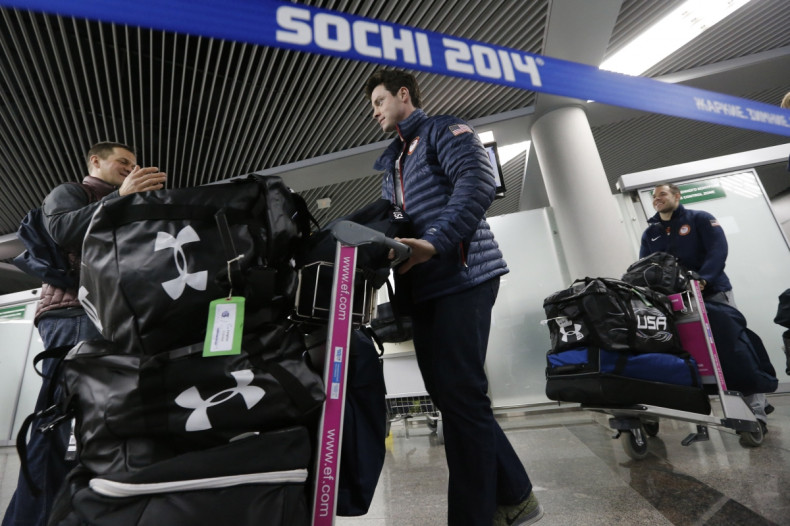 With the start of the Sochi 2014 Winter Olympics just a week away, the eyes of the world are on Russia, but rather than focusing on the sports spectacle we are about to see, most of the attention is being focused on controversies such as corruption and Russia's anti-gay stance.
Adding to this controversy will be the fact that Russian prime minister Dimitry Medvedev signed into law a decree which, according to the Committee to Protect Journalists, authorises the government to "collect telephone and internet data of the Games' organisers, athletes, and others, with particular emphasis on journalists. The latter are mentioned twice in the decree".
A special clause in the decree singles out foreign news agencies and media outlets, while another clause deals with accredited journalists and photographers.
Collection of metadata
The legislation allows for the collection of a huge amount of metadata about the activities being carried out by journalists in Russia during the Games, including personal information, payment details and location data.
The data will be available to the Federal Security Bureau (FSB) for up to three years.
The collection of such metadata has become a major talking point in the last six months after documents leaked by Edward Snowden showed the NSA and GCHQ carry out widespread covert metadata collection programmes.
However, the Russian government seemed much less worried about keeping secret its plans to monitor people attending the Games with the full text of the decree published in the state newspaper Rossiiskaya Gazeta. That has been interpreted as a warning to journalists.
"The goal to impose self-censorship on journalists, foreign and domestic, who will arrive in Sochi might partly explain the carelessness, and even bravado, with which Russian authorities have treated any criticism about the heavy-handed surveillance measures," Russian investigative journalists Andrei Soldatov and Irina Borogan said in a blog post.
Turning to Tor
Journalists do however have a number of options to avoid monitoring by the FSB, with one of the main ways of dodging detection being to use the anonymising service known as the Tor network.
Tor (The Onion Router)is a system that hides a user's identity by sending the data through a series of nodes around the globe. It is a vital tool for most investigative journalists who want to keep what they are doing online a secret, using a modified version of a regular browser.
It is unlikely however that the vast majority of journalists will be able to use Tor in order to do their day-to-day work in Sochi.
Securing mobile phone communications will be even more difficult and while there are encryption services available for modern smartphones, the Snowden leaks have shown us that agencies like the NSA, GCHQ and the FSB have many ways to circumvent such systems.