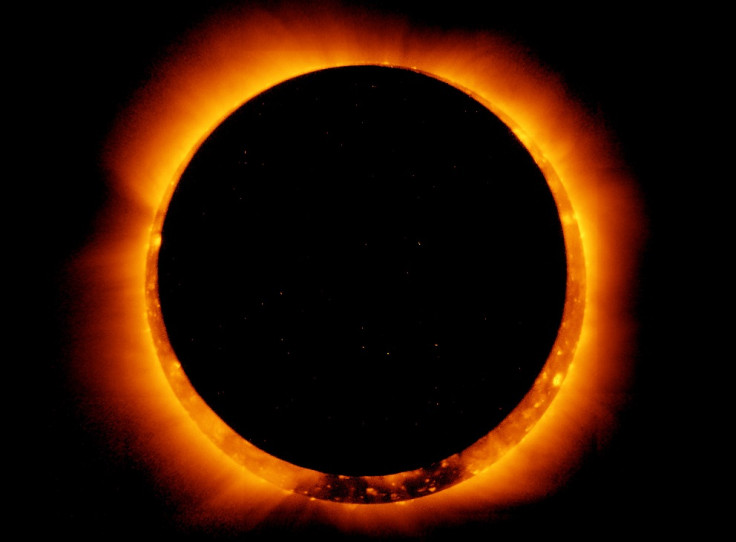 Britain is gearing up for a solar eclipse set to darken skies by up to 99% across parts of the UK on Friday morning (20 March), but cloudy weather could obscure the view of the spectacular event.
Although total eclipses can be seen somewhere on Earth every one or two years, they are rarely glimpsed in Europe. The eclipse this week, which will coincide with a perigee moon and the spring equinox, will be the first witnessed in Britain this century.
The percentage of the sunlight covered will be high, depending on your location in the UK, which should be an incredible experience for those able to view the event safely. The next solar eclipse of a similar magnitude will take place in 2026.
Leon Brown, chief meteorologist at The Weather Channel, told IBTimes UK that the best locations to view the eclipse will be Wales, south-west England and much of the Midlands.
"South-east England will quite misty and a lot of low cloud, but this will break so we should start to see the see the eclipse after 9am hopefully," he said. "Further north there is not much chance of a good view. Northern Ireland and north-west England will have a lot of cloud, as a cold front moves south."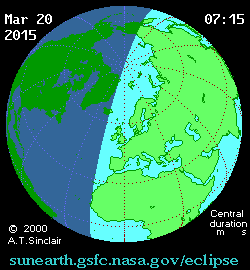 "There is variable cloud for Scotland, with clearest skies in the east towards Aberdeen and Dundee," Brown added. "To the north of Scotland where there will be a total eclipse a lot of cloud is likely so unfortunately the sun, or lack of sun, may not be visible."
In London, large cloud formations are set to obscure the view for those hoping to catch a glimpse of the eclipse. Brown stressed that nobody should look directly at the sun to protect their eyesight from damage.
Why should you avoid looking at the sun during the eclipse?
Opticians and experts have warned that even snapping a selfie during the solar eclipse could cause serious eye damage. Public Health England has reminded people planning to watch the eclipse to take precautions to reduce potential damage to their eyes.
John O'Hagan, head of the optical radiation group at PHE, said: "An eclipse is an amazing spectacle and one which we expect people all over the UK to enjoy. But it's important to remember that this amazing sight, if viewed incorrectly, could pose a risk to your eyesight."
"Even if it's cloudy there's a risk of eye damage. Sunglasses won't give enough protection. Although they may reduce the sun's glare, they allow you to look for longer, allowing more sunlight into the eye," he added.
Advice about how to view the eclipse safely has been published by the Royal Astronomical Society, which you can access here. There are various ways to observe the eclipse, using telescopes, binoculars, specialist solar eclipse glasses or by making your own viewer. IBTimes UK's science editor Hannah Osborne explains how you can make a viewer here.