Swiss pilots planning to complete the first round-the-world solar flight next year unveiled a new version of their aircraft, which they say could remain in the air indefinitely.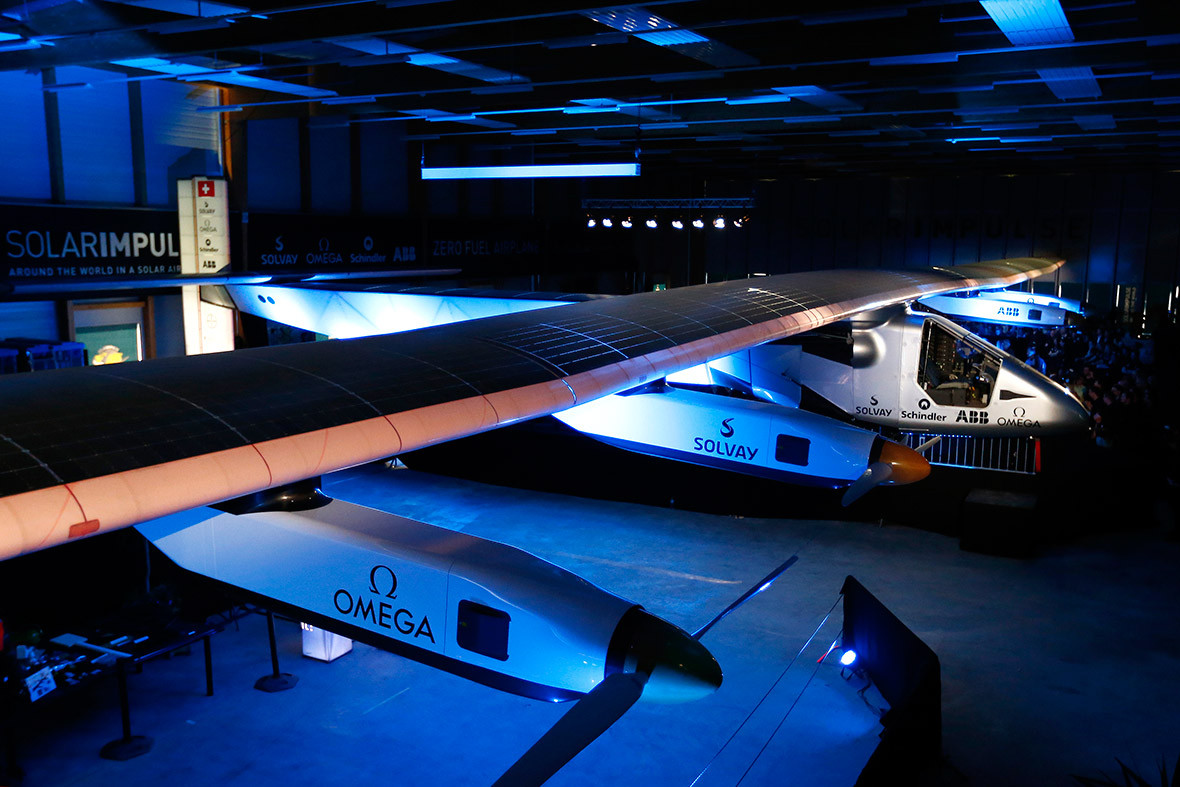 At 72 metres (236 feet) its wingspan is eight metres longer than the first prototype, and even longer than that of a Boeing 747 jumbo jet. However, it weighs just 2.3 metric tons, about as much as a large car.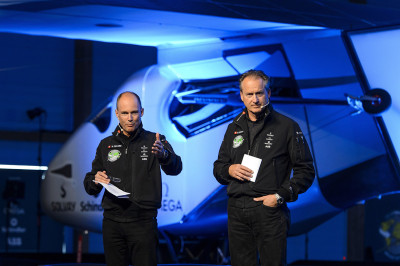 Bertrand Piccard and Andre Borschberg said the Solar Impulse 2 improves upon the single-seater prototype that first took flight five years ago, and which has since demonstrated that a solar-powered plane can fly through the night, between two continents and across the United States.
The materials are also lighter than before, it has more efficient electric motors, and a "good business class seat," Borschberg said. That's important, because while the journey will be broken up into several stages, the aircraft's slow speed means it will have to stay in the air for several days in a row during the long transoceanic legs.
Borschberg said the trip next year would take about 20 flying days, spread over several months.