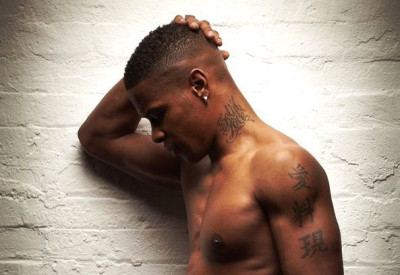 So Solid Crew's Romeo has become the latest celebrity to strip down to his birthday suit for a good cause.
The former Celebrity Big Brother contestant got nude to raise awareness for testicular and prostate cancer as part of Cosmopolitan's campaign with the Everyman charity.
Despite showing of an impressive physic in the magazine photo shoot, the modest 31-year-old rapper insists that he has an "average body".
He told the magazine: "I'm not that confident. I'm just a normal guy with an average body, but I'm blessed in other ways. Not like that - I mean spiritually."
However, it is safe to say that his "average" body is causing a stir after viewers flooded online to get a sneak peek at his washboard abs.
One happy Daily Mail commentator said: "yep ive done a double post...but for goodness sake!!! I cant stop looking at that picture!!! DM you have absolutely made my day, month, year! its about time us ladies had a guy worth drooling over . Thank god!"
While another wrote: "omyyyyyyyyyyyyyyyyy. Romeo you are far from average. Let me explain.....my house 8pm? lol. Lovely article DM."
In the picture he is shown in profile with one hand on his head looking thoughtful. The hunk joins the growing list of male celebrities who have got involved in the campaign, which encourages men to be more self-aware of their health, since it was launched 11 years ago.
Lenny Kravitz, Roger Moore, Ewan McGregor, Jason Donovan, Eminem, Ian Wright and Ronan Keating, have all posed for the magazine in support of the cause.
IBtimes UK has a look at other male celebs whose bodies have sent women into a frenzy.