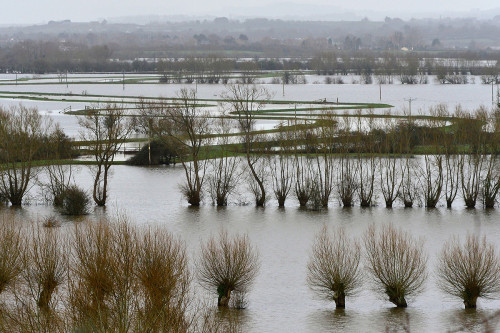 Prince Charles is to see for himself the damage caused by severe flooding of the Somerset Levels when he visits the area to quiz residents and emergency services.
Large areas of Somerset are still underwater and whole villages have been cut off after extensive floods hit the southwest in January.
The Environment Agency has 65 pumps operating to drain millions of litres of water from farmland and residential land.
Writing in the Telegraph, Lord Smith, the chairman of the Environment Agency, said dredging was not readily available to help the area as "there is no bottomless purse". He posed the question: "With limited resources, do we protect the town or the countryside from flooding?"
The agency and authorities have been criticised for their failure to take prompt action in Somerset.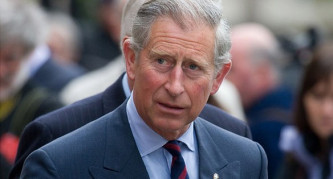 Smith told the BBC that an alternative to dredging would be to dyke the area to keep waters down as the Somerset Levels are below sea level.
Ian Liddell-Grainger, Conservative MP for Bridgwater and West Somerset, led calls for Smith to resign over his comments that Britain faced the choice of saving either the "town or the country" from future flooding.
Liddell-Grainger said: "That is one of the most fatuous statements I have ever heard from any politician. The flooding issue is not one of town versus country; it concerns people."
Owen Paterson, environment secretary, has been questioned by MPs over the government's handling of the crisis. Paterson said that the government was spending an extra £100,000 a week to pump water in Somerset to help relieve 7,500 properties.
Residents of the villages of North Moor, Muchelney, Thorney, Oath and Slathe are still cut off with Muchelney being reachable only by boat or air for over a month.
Flood alerts in place
More homes and businesses are in danger of being flooded over the next few days, as more rain is forecast. Over an inch of rain is expected to fall between Tuesday and Wednesday in the southwest.
The Environment Agency has warned that high tides, large waves and strong winds could engulf the area and lead to flooding along the southwest and southern coasts of England. According to the agency, buildings along the Severn and the Thames could also be affected.
Wet and windy weather is expected across the UK with snow over higher ground in Wales and parts of Scotland.
The Met Office has issued a yellow warning - meaning "be aware" - of wind for southwestern parts of the UK from Tuesday afternoon. It says winds could reach 80mph in the most exposed spots.
On Monday, a cheaper helpline for flood victims was opened, on 0345 9881188, after David Cameron expressed concern that some people were being charged up to 41p a minute on the previous number.