Former title contender Chael Sonnen says one of his biggest takeaways from the UFC 218 performances of Max Holloway, Jose Aldo and Eddie Alvarez was how good Conor McGregor is.
Holloway successfully defended his featherweight title in his rematch against Aldo on Saturday (2 December), winning by way of third-round TKO.
In what was a highly technical back-and-forth encounter between the two fighters, it was "Blessed" who came out on top as he eventually extended his impressive winning streak to 12 straight wins.
Aldo notably lost his featherweight title to McGregor in just 13 seconds back in December 2015 while Holloway's last-ever loss came at the hands of the Irishman back in August 2013.
And the display they put on at UFC 218 only highlights how good McGregor was to have defeated them according to Sonnen.
"One of the biggest takeaways I had after Saturday - how good is Conor McGregor?" Sonnen said on his official YouTube channel. "You're going to go 'you didn't see Conor fight Saturday'. I kind of did see Conor on Saturday.
"Because I saw Max Holloway who represented one of the best performances, taking on one of the most decorated fighters of all time in Jose Aldo. Multiple time world champion. UFC, WEC, 11 years undefeated, you can go on and on about him. Max looked amazing. Conor beat him."
Another fighter who performed well was Alvarez, who lost his lightweight title to McGregor after getting outclassed by the 29-year-old in November 2016 at UFC 205.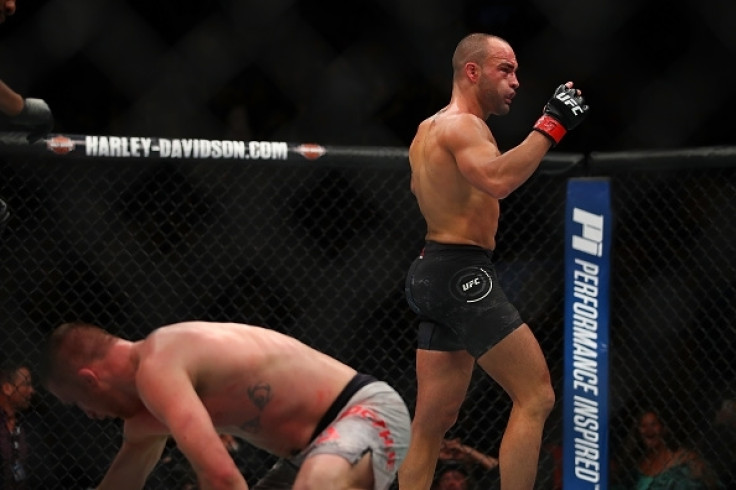 However, "The Underground King" got back to winning ways with an impressive performance against Justin Gaethje as he won via knockout in the third round.
"You also look at the card, Eddie Alvarez. He looked amazing, he looked so fast, he had incredible movement," Sonnen added. "His heart and his grit is beyond question, Eddie Alvarez is one of the greats ever. Conor beat him.
"I watched Jose Aldo. I watched Max Holloway. I watched Eddie Alvarez. I'm just standing back going 'These guys are incredible, these guys are representing what this sport is going to be in a number of years, these guys are ahead of their time.' Conor beat them."
"When I'm watching Jose Aldo - incredible. When I'm watching Max Holloway - new breed. When I'm watching Eddie Alvarez - skill, fast, talented, tough as they come. Conor beat them."