Sony claims to have developed a solution for the poor zooming quality of smartphone camera - by announcing a detachable lens with Wi-Fi and self-contained image sensor.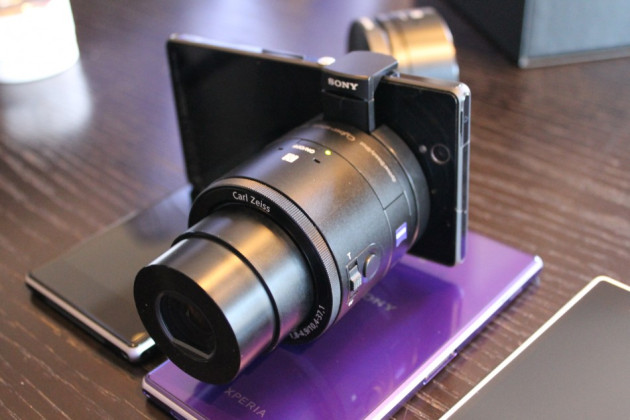 Announced during a press conference at the IFA technology trade show in Berlin, the two lenses are complete cameras with image sensor, Wi-Fi, optical zoom, tripod mount and space for a memory card - but they look like regular camera lenses and can be attached to almost any smartphone.
Instead of using the phone's own camera, the Cyber-shot QX100 and QX10 use your phone as nothing more than a viewfinder and shutter button. Clip the device to your iOS or Android smartphone, open Sony's application to pair with it via Wi-Fi Direct, and start shooting.
Because the lens does not need to be attached to the phone, photos can be taken easily at any angle; hold the lens up above a crowd and you can still see what it's shooting on your phone, or wildlife photographers might want to position the lens where they want, then control it from several meters away with their phone.
During a brief hands-on session ahead of teh unveiling today - and an accompanying case for the Sony Xperia Z (also announced today) - we found the lens intuitive and simple to use, but we can't help but think Sony is targeting a very niche market here.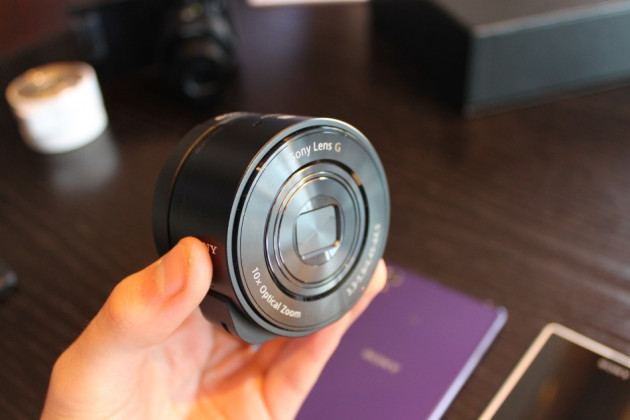 Smartphone cameras - arguably excluding the Nokia Lumia 1020 and its 41-megapixel sensor - are not good at zooming, and these lenses solve that problem, but in doing so they create the new problem of users needing to carry two devices with them, and neither lens is pocketable.
However, Sony is convinced the product is a better way of bringing optical zooming to smartphones than to create a phone with integrated zoom lens - like the Samsung Galaxy S4 Zoom.
Sony announced two of these new lenses at IFA, the QX100 has a 3.6x optical zoom, 20.2-megapixel sensor and an aperture ranging from f1.8 to f4.9. Meanwhile, the QX10 offers 10x optical zoom, an 18.2-megapixel sensor and aperture from f3.3 to f5.9.
Both lenses have Wi-Fi connectivity, a rechargeable battery, a microUSB port for charging and a microSD card slot which can also accommodate Sony's own Memory Stick Micro cards.
The lenses will go on sale in Europe from the end of September priced at €199 for the QX100 and €449 for the larger QX10.