Key Features:

10.1 Full HD display (1920 x 1080)
1.5GHz quad-core processor; 2GB of RAM
Price: £399 (Wi-Fi)/£499 (Wi-Fi + 4G)
Xperia Tablet Z
Android tablets have not really taken off in the same way as Android smartphones, and the reason for this is down to the lack of tablet-optimised apps available for the platform.
Unlike the iPad, which has around 300,000 apps built specifically for it, the majority of Android apps on tablets are simply up-sized smartphone apps, which doesn't make for a very good experience.
While low-cost tablets like the Nexus 7 or Kindle Fire have had some success, the up-sizing from 5in screens to 7in screens is not as much a problem as it is for 10in tablets.
Despite this, hardware manufacturers continue to launch larger Android tablets and the latest from Sony is the thinnest (6.9mm) and lightest (495g) yet.
Design
From a purely hardware and design point of view, Sony's Xperia Tablet Z is simply the most beautiful tablet on the market. Despite its svelte shape and lack of heft there is no sense the Xperia Tablet Z is flimsy or insubstantial.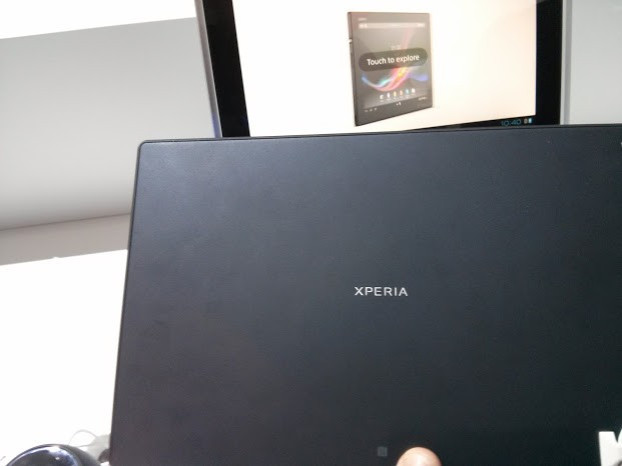 The tablet uses the same OmniBalance design language we have seen in the Xperia Z handset which was launched last month, and the soft touch plastic finish feels great in the hand.
The tablet is remarkably light for a device with a 10in Full HD display, and while the size of the the tablet might restrict one-handed holding, the weight won´t.
That screen is also a beauty. Share, bright and with superb contrast, watching video on it is a joy while text is nice and sharp when browsing the web or reading an ebook.
Media
Sony is clearly looking to create a media centre with the Tablet Z and to that end it has heavily redesigned the look of the Android 4.1 software it runs. On top of the Google software Sony has added it own music, video and photo apps, and in its booth at Mobile World Congress in Barcelona, it was showing off the sharing capabilities of the Xperia Z.
The Tablet Z comes with NFC technology which Sony is rolling out to its entire range of speakers, stereo systems and even televisions. It means that with a single touch you can share the sound and/or video from your tablet to your speaker or TV.
It´s a neat system but necessitates you buying into the Sony eco-system entirely.
The Tablet Z´s media credentials are further enhanced by the fact that it has an IR blaster on one edge which will let you control your TV, set-top box and any other compatible device. This could help get rid of the ever-increasing number of remote controls cluttering up our living rooms these days.
Hardware
In terms of hardware, the Tablet Z is as well-equipped as it is well-designed. A quad-core Qualcomm processor, 2GB of RAM, an 8 megapixel camera, and 32GB of local storage (expandable via microSD) all add up to an extremely powerful machine.
You also get the usual wireless connectivity pairing of Wi-Fi and Bluetooth and Sony has also made the Tablet Z waterproof though we can´t imagine many people taking this snorkeling with them.
Add to all that the £399 starting price (£499 for the 4G version) and you have a tablet that can compete with the iPad on price, hardware and design.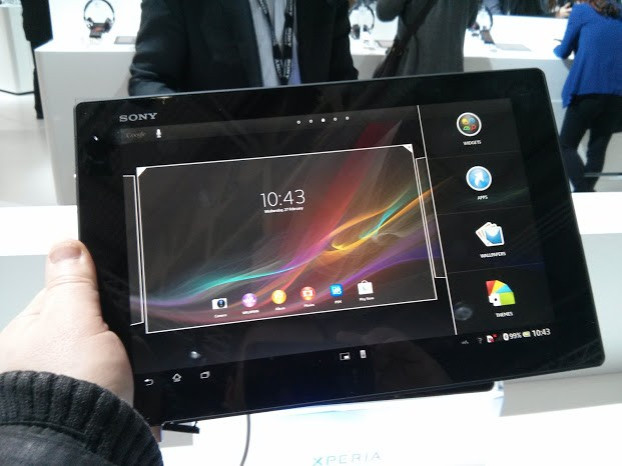 However, it is the jarring experience of using a smartphone app on a tablet screen which could be the Tablet Z´s downfall. At the moment app developers don´t seem to be too interested in developing tablet-optimised apps for the Android platform in the same way they are for iOS.
It´s a pity, because Sony has created one of the most desirable pieces of consumer technology I have ever seen, at a price that is competitive, and yet I have no desire to buy one.
It remains to be seen if the Tablet Z will sell well when it launches towards the middle of 2013, but if any device can revive the Android tablet market, then the Xperia Tablet Z is the one to do it.