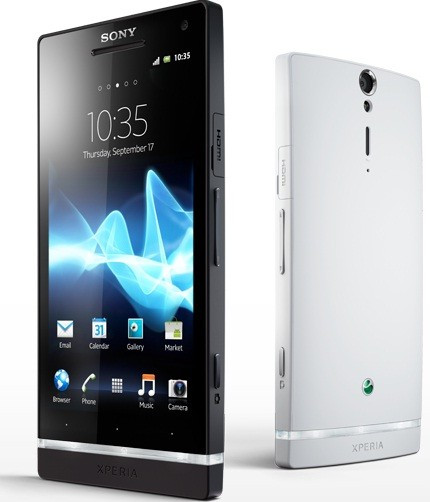 The Sony Xperia S was announced in January this year and is globally available now. The phone, from the Japanese giant's Xperia NXT series, features a high-resolution 12 megapixel camera and a 4.3in display with a high pixel density. The smartphone is powered by Qualcomm's Snapdragon dual-core processor, which was clocked at 1.5GHz and has Android 2.3 (Gingerbread) but is now upgradeable to Android 4.0.4 (Ice Cream Sandwich (ICS)).
Android Update
Sony's Android 4.0.4. update for the Xperia S brings new media apps to the table. The Walkman app, for instance, allows users to share music with friends and the Album app better ways to sort through and browse photographs and videos and the ability to comment on and share the same through social network Web sites. Finally, the Movies app streamlines playback and viewing of films, with high quality audio and video.
In addition, the ICS upgrade brings features like the ability to re-size widgets, access recently downloaded apps through on-screen buttons and control data consumption, Pocketlint reports. The update brings improved functionality for the lock screen, with direct access to the Camera app.
Installing Android 4.0.4 ICS Software Update
The update can be accessed either over mobile and Wi-Fi networks or via computer downloads.
To Install Using Web Browser:
Go to Sony Mobile.com, click Software and click on your model (Sony Xperia S)
Click Check For Updates and download the update file
Depending on browser settings, you may need to give your phone permission to access the computer
Connect the phone to the PC or Mac. The Xperia update identifies the phone and searches for new software
Once the software is located, you will see a release note with information about the software. Click Update to start the process. Keep the phone connected to the computer while the software is processed
When completed, you can disconnect the phone from the computer. Localised updating, on the phone, may take an additional few minutes, after which the device will reboot
The update has been installed and the phone is ready for use
To Install by Wi-Fi:
Notification of the update will be made via the Notifications Center. Access the update notice and tap to access
When ready, tap to download the updates
The phone will now begin download, after which you can allow the phone to process the download and begin installation
If you are not on unlimited data plans, use Wi-Fi when downloading as the package can be quite large
Video Credit: Sony