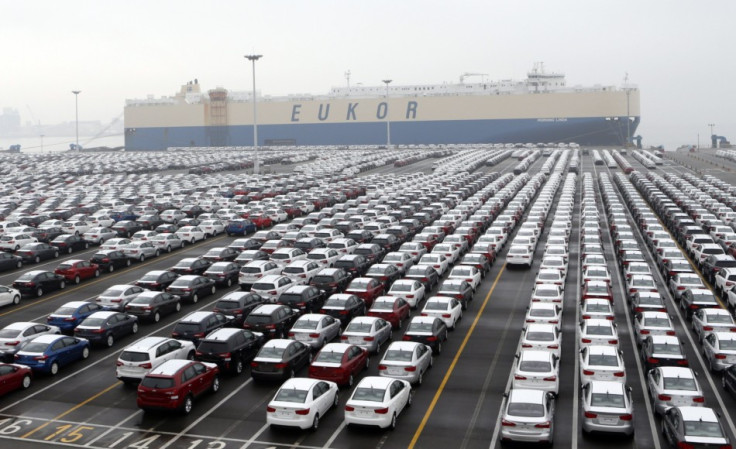 South Korea's industrial production increased in April for the first time in four months, but the rate of increase was below economists' expectations, indicating subdued growth momentum for Asia's fourth-largest economy.
Data from Statistics Korea showed that industrial output rose by a seasonally adjusted 0.8% in April from March, when output had fallen by 2.4%. Economists expected a 1.0% increase in production in the mining, manufacturing, gas and electricity industries.
The growth was primarily due to a 17.1% month-on-month increase in mining output, compared to a 3.1% increase in March. Manufacturing rose 0.7% from the previous month.
On a year-over-year basis, industrial output increased 1.7% in April after a revised 2.9% fall in March. The monthly growth came after three months of consecutive contraction that began in January.
South is home to some of the world's biggest manufacturers of cars, ships and smartphones, and its industrial output is largely constituted by exports.
Overseas shipments improved by 0.4% year-on-year in April, compared to a 0.2% increase in March. However, exports growth remains subdued due to the weakness in the global economy.
The official data also showed a seasonally adjusted 0.2% increase in service sector output in April on a monthly basis. Output in March was revised to a 0.8% decline.
South Korea's economy grew 2% in 2012, the slowest growth for three years. The country was hit by sluggish global demand and the weakness of the yen that gave Japanese exporters a price advantage over Korean products in global markets.
In March, Korea's finance ministry slashed the economy's growth forecast for 2013 to 2.3% from the previous estimate of 3%.
In counter measures, the Bank of Korea lowered a benchmark interest rate in March for the first time in seven months. The central bank also cut its 2013 growth projection to 2.6% from the previous estimate of 2.8%.