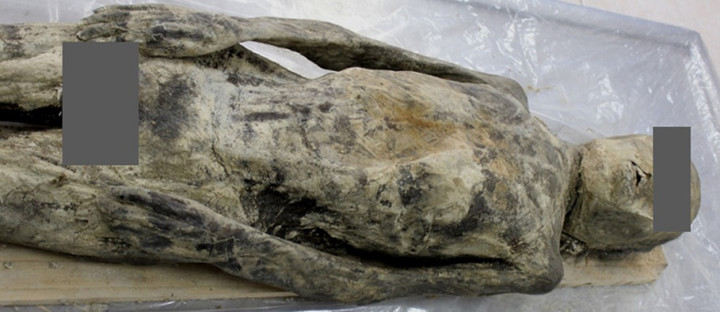 An autopsy of a 17th century Korean mummy has revealed that the middle-aged man suffered from a potentially painful hernia during his lifetime, in a diagnosis that has come 300 years too late.
The mummy, which was discovered in January 2013, had been buried in a royal tomb belonging to Korean's Joseon Dynasty in Andong, a modern-day city in Gyeongsangbuk-do, South Korea.
The remains were well-preserved and belonged to a man aged around 45 at the time of his death, who was just over five feet tall, according to the researchers at Ewha Women's University in Seoul.
The top-knot hairstyle worn by the man, called a sangtu, suggested he was married.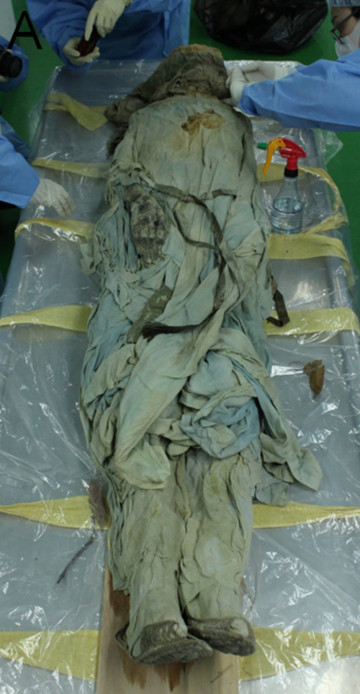 As reported by Live Science, the middle-aged man may have suffered pain in his chest and abdomen from the hernia, which may also have caused breathlessness and nausea.
Although the condition would have been a mystery at the time, doctors now refer to the condition as Bochdalek-type congenital diaphragmatic hernia (CDH).
It is one of two forms of CDH, which occurs during fetal development, causing an opening to exist in the infant's diaphragm and allowing normally intra-abdominal organs to protrude into the thoracic cavity.
The majority of patients suffer lung deformities, which can be life-threatening.
The mummy was examined using modern-day radiological imaging technologies, such as X-ray and computed tomography scans.
The scan showed that something was amiss in the placement of the man's organs. An autopsy them confirmed there was a hole in his diaphragm and that several of his organs were herniated, including part of his colon and his stomach.
The research was led by Yi-Suk Kim, who examined the mummy for other complications that may have been caused by the man's condition.
Yet the scientists found no evidence of perforation or strangulation of herniated organs, which can lead to death.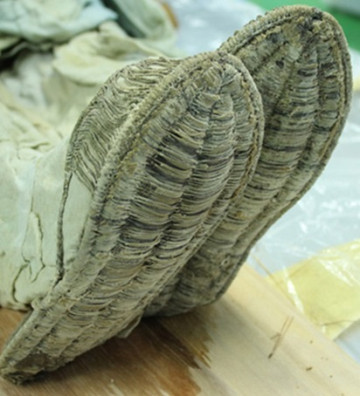 "This means that the CDH itself might not have been the main cause of death in his case," the researchers said.
Scientists believe the man could even have lived with CDH while experiencing "few signs" of his condition and that his condition may have improved as he grew older.
The researchers referred to a modern Chinese woman, aged 50, who suffered from a "tremendous" Bochdalek hernia, but showed few clinical signs of the condition.
In the Journal of Cardiothoracic Surgery, her report revealed that her abdominal organs had invaded the left side of her chest cavity, crushing her left lung and pushing her heart against her right lung. However, the patient only complained of slight shortness of breath.
The research into the mummy was published in the journal PLOS one.