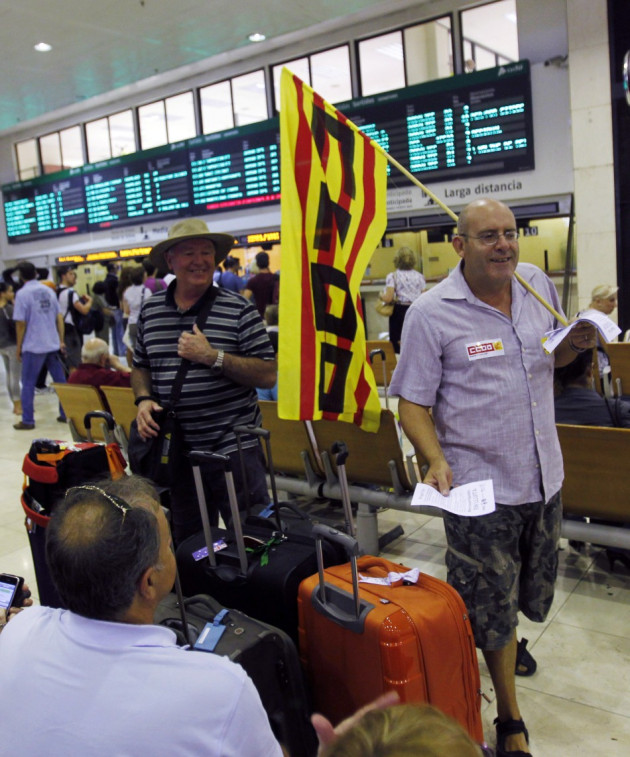 Spain will test a nervous bond market this week with €9bn in debt auctions as investors question whether Europe's fourth largest economy can avoid a formal bailout from its single currency partners.
Tuesday's short-term treasury bill sale marks the first of two primary bond market auctions this week and the first real test of the power of the European Central Bank's recent efforts to stabilize borrowing costs around the Eurozone with its proposed Outright Monetary Transactions [OMT] programme.
Spain will seek to raise around €4.5bn from the sale of one-year and 18-month treasury bills today - its largest bond market tap since March - before testing the waters with a longer-term bond offering of two and 10-year paper later this week.
Event risk remains a major issue for Spain and investors still have many concerns to overcome before they are willing to ease borrowing costs back down to levels that reflect the country's investment-grade credit rating. Spain's benchmark 10-year bond yields rose past 6 percent on Tuesday after a weeks-long rally that slashed borrowing costs from around 7.5 percent to as low as 5.6 percent last week.
The results of Spain's months-long audit of its banking sector are due on 28 September, according to several media reports, with analysts speculating that the capital needs from the recently-arranged funding scheme from the European Union will likely top €60bn.
Moody's Investors Service will also complete its review of Spain's Baa3 debt rating, which sits just one notch above "junk" status at present. A cut below that threshold could precipitate a sharp rise in bond yields, as many institutional investors could be forced to sell securities after losing the investment-grade rating.
The larger issue of Spain's fiscal sovereignty, however, and whether it will seek formal financial assistance from the EU - a prerequisite for the ECB's proposal to purchase an unlimited amount of short-term bonds in order to reduce borrowing yields and maintain market access - remains paramount.
"If Spain does not submit to a conditionality, we will not buy its bonds," ECB policy maker Luc Coene, the head of the Belgian central bank, told an audience of investors at the European Economics and Financial Center in London Tuesday. "I don't think it will take long for Spanish spreads to rise (if they don't).
Speaking in London on Monday, France's Finance Minister Pierre Moscovici said he had no doubt that Spain's recent moves to tighten its fiscal purse and support its struggling regional governments would earn investor support.
"We are on the right track, both in Madrid and in Brussels," he said during a speech at the London School of Economics. "I don't know what the decision of the Spanish government will be, but I know we have all the tools necessary to intervene when a country is the victim of speculation."