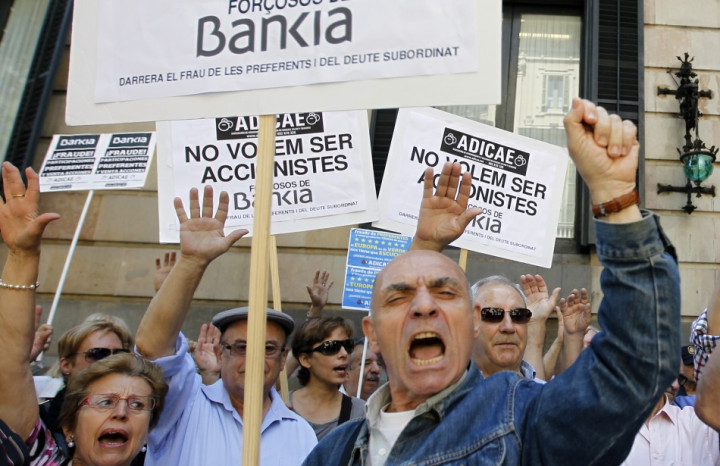 Spain is considering whether to ask for a one-year extension to its eurozone sovereign debt crisis bailout schedule, in order to put the cash to use for a longer period of time.
Bank of Spain Governor Luis Maria Linde said the government is mulling over the extension of the International Monetary Fund (IMF) and European Union's (EU) rescue facility for its banks, in case it needs a fresh injection of funds past the access deadline.
"The government is going to have to make that decision and I suppose it would be in October," said Linde at the economic Conference of Montreal.
Spain was granted a total of €100bn ($133bn, £85bn) in rescue money to prop up its banks and to stop the country slipping into default.
However, it has only used €41bn thus far, and it has until the end of the year to tap into the rest.
If Spain is granted an extension, it will allow the country more time to stabilise its banking sector with a cash bufferzone.
The breathing space will also come in handy to avoid prolonging the existence of nationalised banks.
"The Spanish state has no intention of holding onto the banks. It does not want public banks," said Linde, who added that it was important for the government to sell two small nationalised banks, Catalunya Banc and NCG Banco.
"They [public banks] become less attractive over time, but should only be sold well, not badly," added Linde.
While Spain chief Linde didn't elaborate on the impending decision, domestic media reports say that European authorities and the IMF are planning to recommend an extension for the country so it has a safety net.
Spain still faces a number of huge hurdles in order to get its economy back on track.
It has one of the highest youth unemployment rates in Europe, standing at over 56%. Austerity measures are also hitting the country hard as over a quarter of its population is unemployed.