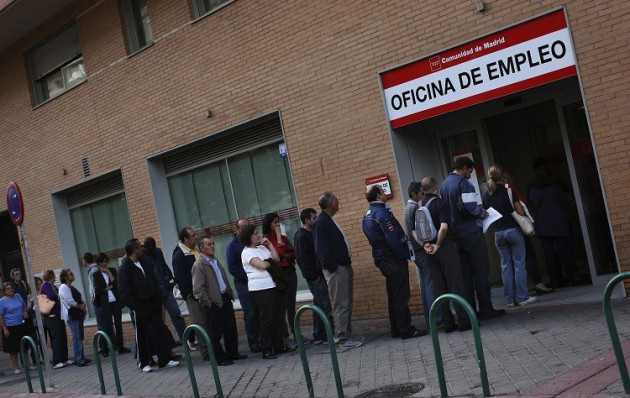 Fears that deflation is beginning to become entrenched in the eurozone were reinforced with the news that prices fell in Spain.
The consumer price index fell by 0.1% in October on an annual basis, according to figures from Spain's National Statistics Institute.
It was another worrying sign for the beleaguered nation where the annual inflation rate turned negative last month.
However, on a monthly basis, the CPI rose by 0.4%.
Yet this latest statistic could also spark further worries that the eurozone might become stuck in a deflationary spiral, where prices, wages, economic growth and consumer confidence sink for a prolonged period.
The deflation danger prompted the European Central Bank to take radical action.
On 7 November it cut the interest rate on the main refinancing operations of the Eurosystem to 0.25% from 0.50%.
ECB Worries
ECB executive board member Benoit Coeure said on 9 November that the ECB could lower interest rates further and provide the banking system with more liquidity to stem the tide of deflation.
"We can still cut interest rates if needed, and as we said clearly last Thursday we can provide liquidity to the eurozone financial system if needed to ensure they don't have problems refinancing," Coeure said on France Inter radio.
"All that's possible, but what counts is that the banks transmit the decrease in the cost of refinancing to the economy," Coeure added.
Coeure's comment come after the central bank cut its main interest rate to a record low, following dismal economic data.
Purchasing managers' index (PMI) data from Markit this week showed that factory and services activity across the eurozone slowed in October.
Markit's eurozone composite Purchasing Managers' Index (PMI) of activity in the manufacturing and services sectors slipped to 51.9 in October from 52.2 in September.
Meanwhile, the European Commission forecast on 5 November that eurozone unemployment would remain near its record high of 12.2% for the next two years, amid sluggish economic growth.
Preliminary data from the eurozone's statistics office showed last week that inflation unexpectedly dropped to 0.7% year-on-year in October, the lowest for nearly four years.