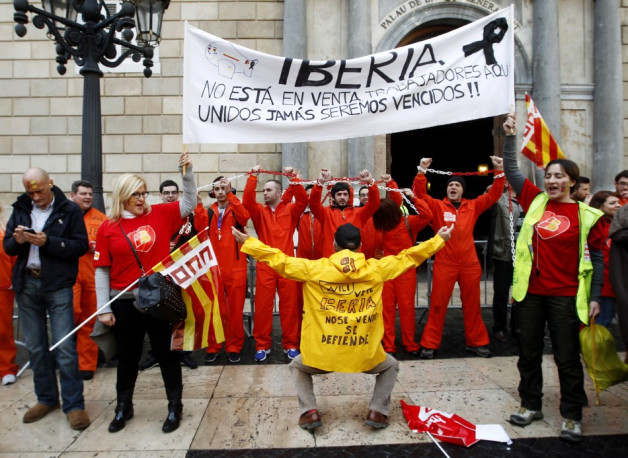 The number of unemployed people in Spain has declined in April due to improved hiring, in connection with the summer tourist season.
According to data from Spain's Labour Ministry, the country's registered unemployment declined by nearly 46,000 in April. The total number of jobless persons now stands at 4.99 million.
New job contracts increased by 1.1 million in April, up 19% from March and 11% year-on-year, the ministry said. In the first quarter, the country registered a record unemployment rate at 27.2%.
However, Spain's service sector activity declined unexpectedly last month, at the fastest pace since December, according to data from HSBC and Markit.
The HSBC Spanish services purchasing managers' index (PMI) fell to a seasonally adjusted 44.4 from 45.3 in the preceding month. Analysts expected a PMI reading of 45.6 for the month.
A reading below 50 indicates a contraction in the sector, and the country's PMI has been under the mark for 22 straight months.
The decline in the sector was driven by the ongoing economic crisis in the country, with customers reluctant to spend.
"The latest Spain services PMI signals more bad news as activity fell at the fastest pace in 2013 to date," Andrew Harker, economist at Markit, said in a statement.
"Hopes that a recovery would get underway in the second half of this year are fading fast as the vicious cycle of job cuts and falling demand shows no sign of letting up."
The economy is widely expected to contract throughout 2013. The government expects a moderate growth in the first quarter of 2014, while many economists forecast a continued recession in 2014.
A sub-index measuring employment rose to 43.1 from 42.5, but economic sentiment for the next year was at the lowest level in four months.