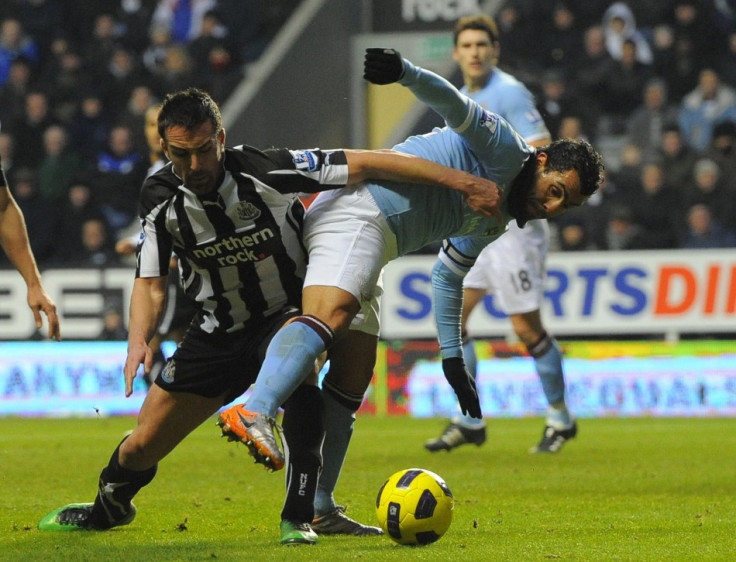 Jose Enrique is feeling a little nervous as he prepares to face old club Newcastle tonight, but the left-back is confident he made the best decision joining Liverpool in the summer transfer window.
The Spaniard, who is aiming to get his first mention for his country next year, has been one of Kenny Dalglish's best signings of 2011, and has filled a gap in the Reds' squad that many managers before Dalglish failed to find a player for.
And though Enrique will feel more emotional than usual as he prepares to take on the Toon at Anfield on Friday night, the 25 year old admits he was never going to say no to moving to Liverpool last summer.
"It will be a special game for me," Enrique told the official Liverpool website.
"I had very good moments there and I always gave my best for them. They have amazing fans, it is an amazing city.
"I still love Newcastle and will do all my life. But I play for Liverpool now and I want three points because it is important that we beat them.
"I hope their fans understand why I moved. I gave everything for Newcastle, always I gave 100 per cent and nobody can say any different.
"I played in the Championship after they got relegated. I wanted to stay and help because I was part of the reason that we dropped out the division into the Championship.
"But an opportunity to play for a team like Liverpool came along and I couldn't refuse it.
"We are one of the best teams in Europe. You cannot say 'no' when a team like Liverpool comes for you."
Enrique has now made 19 appearances in the Liverpool line up this season, and Dalglish and the rest of the squad couldn't be happier with the defender's performances. While the Reds are struggling up front, they can boast some of the best defensive records in the Premier League this season, and Enrique has had a lot to do with that.
The Merseyside club are currently sixth in the Premier League table, and are one win behind fourth-placed Chelsea. A win against Newcastle tonight would keep the pressure on the top four and allow Liverpool to stay in contention for a Champions League spot next season.