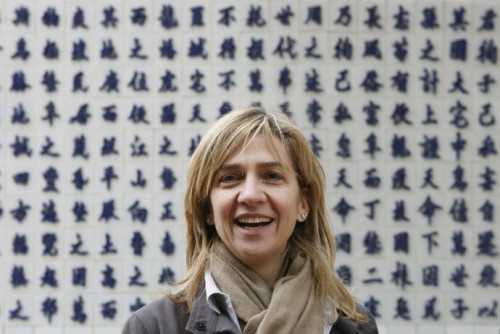 A judge in Spain has charged Infanta Cristina, the youngest daughter of King Juan Carlos, with money laundering and fraud.
Jose Castro, the judge, has also summoned her to appear in court on 8 March this year, according to a 200-page ruling cited by El Pais newspaper.
It also said that there was evidence that Cristina, 48, had committed crimes.
Last year, the Duchess of Palma de Mallorca officially became the first direct descendant of a Spanish royal to appear in court. She was summoned to appear on 27 April 2013.
The princess is married to Iñaki Urdangarín, a former Olympic handball player who was accused in November 2011 of diverting and misusing public funds for his own profit through the Instituto Nóos, a nonprofit sports institute Urdangarín ran with Spanish entrepreneur Diego Torres.
He and Torres allegedly funnelled around $6.4m away from their companies in part by "massively overcharging" local authorities for organizing sports events.
In December 2011, the Spanish royals announced that Urdangarín would be excluded from all official appearances and functions for the foreseeable future.
Last year, Cristina was officially named a suspect in the corruption scandal.