Springboard, the mentorship-led accelerator programme, arrived in London last week as ten hopeful startups pitched to venture capitalists and angel investors in a bid to secure funding for their projects.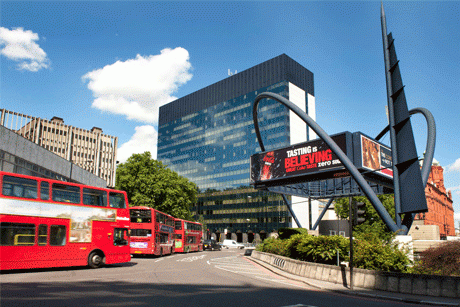 An intensive 13-week programme culminated in the ten teams each getting ten minutes to pitch to potential investors, first at Google Campus in London's Tech City, before heading to New York and San Francisco over the following week.
The demo day took place just a day after David Cameron announced a £50m funding boost for the area around East London's Tech City and Old Street roundabout - also known as Silicon Roundabout.
The money will be spent on regenerating the roundabout, installing a new building that promises to be Europe's "largest indoor civic space" and will house startups and workspace for entrepreneurs, as well as classrooms and 3D printing equipment for local firms.
Based in Google Campus, London and ideaSpace, Cambridge, Springboard gives each of the teams access to networking and mentorship resources, with the mentors involved having amassed more than $1bn in exit value from startups in the mobile space.
The teams have had 13 weeks to build up, tear down, rethink, rework and fine tune their products ahead of pitching the final products to investors in London, New York and San Francisco.
Springboard has around 100 mentors on hand, including investors, consultants, entrepreneurs and business development experts, as well as employees from PayPal, Nokia, Microsoft and Amazon, as well as Raspberry Pi founder Eben Upton, who IBTimes UK interviewed earlier this year.
The Springboard process is split up into three sections; Shape, where the original concept is challenged and refined; Build, where the business model is tested with potential customers; and Sell, where teams work on presentations to then try and get investors on board during the three demo days.
Each year, Springboard invests in more than 30 companies with investments usually for equity stakes of between three and six percent.
Although based in the UK, Springboard Mobile has attracted teams from all over the world, with entries from South Korea, America, Lithuania, Switzerland and China, as well as the UK.
IBTimes UK headed to Google Campus and caught up with some of the startups involved, including a mobile crowd-sourced translation platform, and an iPad app to help manage workers and tasks on a construction site.
Crowdsourced mobile translation

Proving that you can do more with a smartphone that tweet and play Angry Birds, Flitto is a five-month-old crowdsourced translation engine that already has one million subscribers and 300,000 active daily users, who work together to translate online content.
Growing at 25 percent per month, Flitto's user base translates tweets, which are then checked and pushed out to other users; those who have a high rate of accurate translations are given positive feedback and are then considered more reputable, helping to weed out poor or malicious translations.
The all-Korean Flitto team said that the average time for a tweet to be translated into 14 languages is less than seven minutes, with around 20 percent of active users involved in the translation, while the remaining 80 percent either help to validate translations or simply use the service to help them understand foreign tweets.
Encouraging users to translate is a gamification engine, rewarding them for the speed and quality of their translations, which helps to develop a "friendly and competitive spirit in our translating community," co-founder Simon Lee said.
The points earned for fast and accurate translations can be exchanged for real-world goods, although the team did not disclose what these are.
Lee added that he believes the product will be a success because 60 percent of social media users in Asia Pacific interact with Twitter and Facebook on their mobile device - twice that of the USA and Europe - and English is the native language of just 27 percent of global internet users, according to Flitto.
An example Flitto gave during its pitch to investors was the Korean singer Psy, whose song Gangnam Style has become a worldwide hit. He could send a tweet in Korean to his 1.5m followers, which would then be translated by Flitto users and pushed to Psy's followers (who also use Flitto) in another language.
Flitto works with just Twitter and a 'comic' section, which is a range of internet memes, but the company hopes to work with Facebook, Pinterest, GroupOn, Yelp, and Reddit in the future, and thanks to this Lee said he expects Flitto to have 10 million users by the end of 2013.
iPads on the building site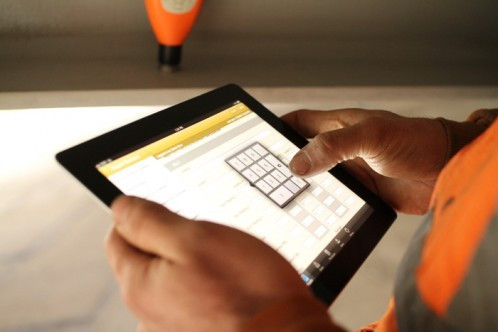 Another Springboard startup to catch our eye was BuildGauge, a web and mobile platform for managing people and tasks on construction sites.
BuildGauge is the brainchild of former construction executive Mahil Keval, who is based in Sacramento, US, and Jacob Howard, a physicist who is studying for his PhD in partical physics and works at the Large Hadron Collider at Cern in Geneva, Switzerland.
Company CEO Keval explained that a major problem in the global construction industry is communication between everyone on site, from labourers to executives, and the launch of the iPad in 2010 was the encouragement he needed to change this.
"Five percent of every dollar spent on a construction project is spent on changes, largely due to miscommunication on site, equating to $215bn [£134bn] a year in unforeseen costs," Keval told us.
Construction is a global industry worth £4.2tn per year, a figure that is set to grow to £7.5tn by 2020 and over the next three years software like BuildGauge will become more widespread, with a predicted growth in construction site apps pegged at 7.6 percent annually over the next three years.
The UK leads the way here, thanks to the government requesting that all project and asset information, documentation and data be electronic by 2016, paving the way for apps like BuildGauge to digitise the industry.
Kevel explained how the app can present at-a-glance information about how a project is progressing and who the stand-out workers are.
"Say a construction site has a list of 10,000 tasks. We can catalogue those tasks in the application and not only that, but assign them to individual workers." The workers will then get a notification in the BuildGauge app on their smartphone or tablet explaining what they need to do.
Keval added: "You can look at the workers and see the guy who finishes all of his tasks on time, whereas there's another guy who's not as good. If you had to choose who to give more work to, you'd go with the first guy."
This comprehensive and easily accessible employee performance data can be used in other industries too, but Keval told us that with his background being in the construction industry, that's where BuildGauge would start, although he sees no reason why it couldn't be used elsewhere.
Following the first day of pitches at Google Campus the ten Springboard teams will do the same again in New York on 10 December and at Facebook's headquarters in San Francisco two days later, completing their transatlantic search for investment.