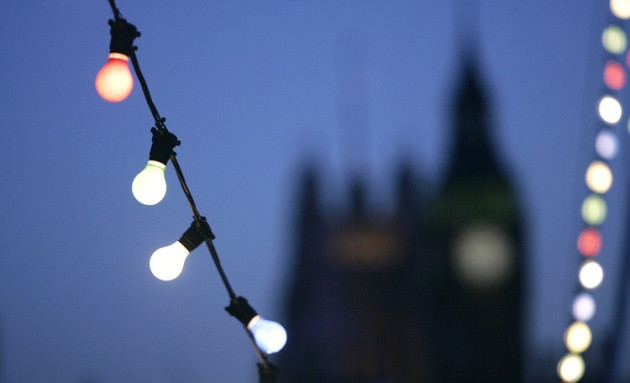 One of Britain's biggest energy companies, SSE, has warned the public that politicians and the National Grid have underestimated the risk of UK power shortages this winter.
In October National Grid said that the safety buffer between peak demand and supply - UK's electricity margin - could fall to its lowest level since 2007.
National Grid, which owns and runs Britain's energy system networks, said that the margin would tumble to just 5%.
However, SSE warned that UK power shortages could be a distinct possibility.
"We are heading for a critical period. We worry that [the Department of Energy and Climate Change] and National Grid have been over-optimistic," said Keith MacLean, director of policy and research at SSE at the Stationers' Company Autumn Forum in London.
"We think that could easily flip to minus 5%."
However, a range of government bodies said that the margin should remain above 5%.
The Department of Energy & Climate Change (DECC) said in a statement that the National Grid estimated a capacity margin of about 8% this winter which will only fall to 5% in high demand.
"We have enough energy to meet our needs this winter. Our infrastructure can deliver more than we need and has coped well during recent very cold winter spells," said the DECC.
It added that its own analysis shows that margins will be nearer 10% while energy regulator Ofgem said it estimates that the margin will fall to around 6%.
National Grid defended its estimated and said in a statement: "Our report uses historical data and information from the market to outline scenarios for the coming winter. It's not a prediction, but this year's report does shows that the market has the capability to meet electricity and gas demand."
Energy Price Hikes
SSE was the first to raise energy prices out of the 'Big Six'. It announced it will increase its charges for electricity and gas by an average of 8.2%.
The Big Six account for 99% of the UK's energy sector.
Centrica also said it will raise its household charges for electricity and gas by an average of 9.2% from November.
Meanwhile, its subsidiary British Gas said its electricity and gas prices will rise by 10.4% and 8.4% respectively, from 23 November.
SSE's MacLean said that power shortages like these could push up prices further.
"We have an enormous number of policy interventions but they are creating an incredibly complex picture which no-one really is able to understand," said MacLean.
"We are moving to a centrally-planned system, but you try to find someone who thinks it's their responsibility to say what that plan is, or find a copy of that plan, you'll be looking for a long time.
"The cheapest way to keep the lights on at the moment is to keep what we have got going and to stop any more plant being mothballed."
Despite the power shortage warnings, SSE's MacLean said it is unlikely that the UK would face blackouts.
"Unless National Grid really cocks up quite badly," said MacLean in response to whether blackouts will occur in the UK.
"[But] is that really the answer we want when trying to drive a bit of growth into the economy? I don't think it is."