Bones believed to be those of St Peter, one of Jesus's 12 Apostles, are to go on display at the Vatican at a Mass ceremony on Sunday.
On 24 November, the bones will be displayed in St Peter's Square at a Mass celebrated by Pope Francis to conclude the Year of Faith, a year set aside by Pope Benedict XVI for Catholics to rediscover and share their faith with others.
The bones were discovered during excavations of the necropolis under St Peter's Basilica over 60 years ago but have never been put on public display.
Although they have been shown the pope's private chapel, no pope has ever declared the bones to be authentic.
St Peter died around 1,950 years ago. He is believed to have been crucified with his head downwards in Rome, as he did not consider himself worthy enough to die in the same way as Jesus.
Forensic tests were carried out on the bones in the 1950s and 1960s and showed they belonged to a man in his 60s, but whether or not they were those of St Peter will never be known.
Despite huge reservations surrounding the identity of the bones, archaeologist Margherita Guarducci advised the pope to announce that they likely belonged to St Peter, which he did.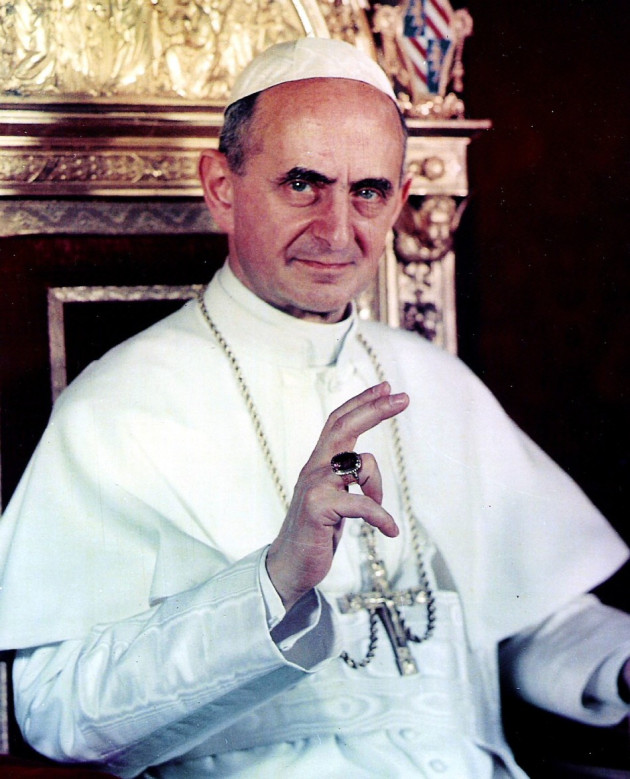 In 1968 Pope Paul VI said the "relics" had been "identified in a way which we can hold to be convincing", despite having no physical evidence to support the statement.
Commenting on the decision to show the bones, priest Monsignor Rino Fisichella wrote in the Vatican newspaper L'Osservatore Romano last week: "We believe ... faith, the people of God, has always believed these to be the relics of the apostle Peter, and we continue to venerate them in this way and give them the honour they deserve."
According to the Guardian, Fisichella said the decision to display the relics was not to spark debate over their authenticity.
He said the bones hold "symbolic" and "underlying theological value" despite what any scientific tests may show.
"For the first time, the relics of the apostle will be displayed for the veneration of believers.
"Peter was called by the Lord to confirm his brothers in faith. Around the successor of Peter, but almost in the physical presence of the first of the apostles - to whom, with Paul, we owe the foundation of this church - we will be called to profess our faith once more with conviction and strength."