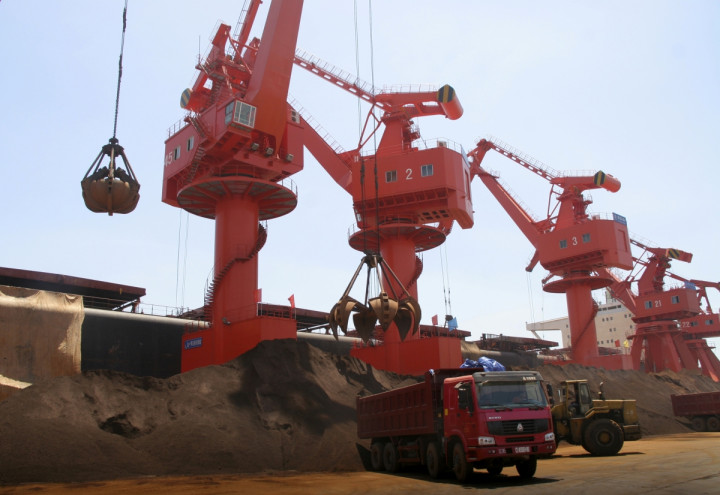 The leader of Standard Chartered, Peter Sands, has revealed that the banking giant has $250m worth of commodity-related exposure around the investigation into the China port of Qingdao.
Speaking on a media call, following the group's pre-close trading statement, Sands said the group's balance sheet is exposed to a quarter of a billion dollars worth of commodities as the investigation into the alleged metals financing fraud continues.
"That is across multiple clients, multiple locations, multiple types of facilities, not all of which will be affected," added Sands on the call.
Standard Chartered's spokesperson told IBTimes UK that: "We recognise that there are currently issues in China around commodity financing which we are monitoring.
"We are reviewing our exposures to commodity financing. Only a small number of clients have been impacted in the Shandong region (which includes the Qingdao Port). As investigations are ongoing we are unable to comment further.
"We remain committed to this business and to our clients in this sector. We are not pulling back from providing commodity (metals) financing nor are we pulling back from China which is a key market for the Bank."
An investigation was launched into world's seventh largest port, Qingdao, amid suspicions that a company has used single metal cargoes multiple times in order to raise finance.
Qingdao port was floated on the Hong Kong stock exchange in June, to a muted response from investors.
Since then, financials across the globe, with commodity trading facilities, have told investors it is looking into how they may be exposed.
CITIC Resources, a commodities trading unit of China's biggest state enterprises, warned of possible losses relating to the port, after Standard Bank and GKE Corp issued similar statements.
Citi Group also launched a probe into loans provided to trading houses, secured against copper and aluminium stored at Chinese ports.