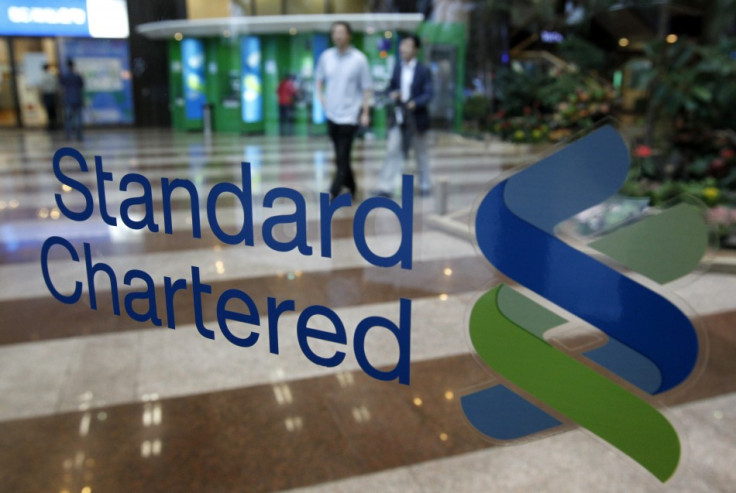 Standard Chartered could be on track to report its eleventh consecutive year of profit rises, after forecasting major boosts in income as it shirks off a variety of scandals that has cost the bank billions of pounds.
The British-based lender earns 90% of its income and profits in emerging markets and does not issue full quarterly numbers. It only releases its earnings twice a year.
In a trading update on its website, Standard Chartered said income will rise by a double digit percentage rate in the first quarter, while for the first six months of 2013 the bank is expected to grow its income by a mid-single digit rate.
The bank also said it was comfortable with analysts' forecasts for its full year operating profit, with growth 'proving resilient' in its main markets of Asia, Africa and the Middle East.
"This is a good performance against a backdrop of ongoing turbulence in the global economy, with the group's second quarter showing an acceleration over the first quarter of 2013 and over the comparable period last year," said Peter Sands, Group Chief Executive at Standard Chartered.
"Growth has remained resilient across our footprint markets of Asia, Africa and the Middle East with high levels of client activity. We continue to see good momentum across a wide range of products and services".
Standard Chartered cited strong volume growth and client activity levels across various markets, for the boost in forecasted income, which will also offset the pressure on margins.
It adds that while income growth remains well diversified by product and geography, Hong Kong and Africa are providing the highest rate of growth.
However, 'weak' areas of growth are touted to come from Korea and Singapore.
In March this year, Standard Chartered posted its tenth consecutive annual profit rise, despite its controversial $700m (£455m, €436m) penalty for moving billions of dollars through the US banking system for clients from Iran and other sanctioned countries.
Operating income rose by 8% to $19.1bn while overall full year pre-tax profits rose by 1% to $6.9bn.
Standard Chartered also paid back more money to shareholders, by boosting dividend per share by 10.5% to 84.00 cents, from 76.00 cents per share in 2011.