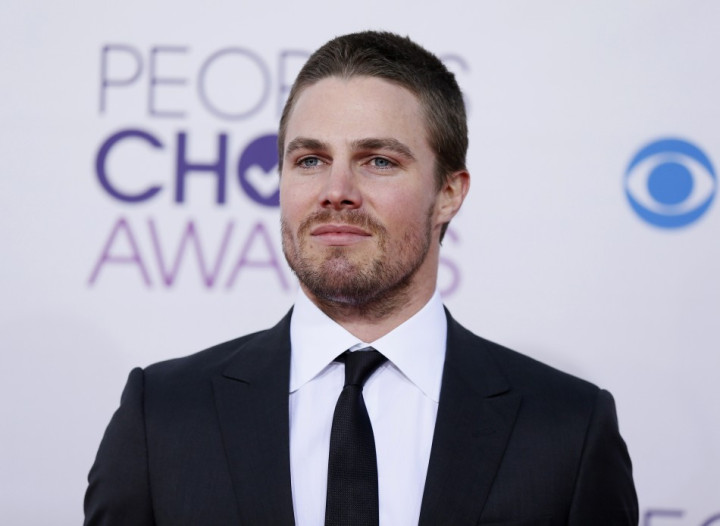 Canadian television actor Stephen Amell has revealed that he will not play Christian Grey in the film version of EL James's best-selling book, Fifty Shades of Grey.
The 32-year-old actor took to his Facebook page to confirm the news.
"Was on a flight yesterday evening back to LA with no movie, so I grabbed 50 Shades of Grey and burned through it," he wrote, "Ummm... I hope they get the movie made, and I'm sure someone will be excellent in it. That person will not be me."
Amell had previously confirmed reports that he had been approached to play Christian Grey by the film producers. During an appearance on Jay Leno's Tonight Show, the Arrow star confirmed his Facebook statements.
"I had a meeting with the studio that is doing that movie and we spoke about it. And I anecdotally brought it up on my Facebook page, which I didn't realise was real news now... I've operated my page the same way when I had 200 friends and now I have more than that and all of a sudden it was this big news story. But now, I'm flattered if any movie role and my name are mentioned in the same sentence because there haven't been a ton of them. I'm still an actor who wants to work all the time," he said.
Joe Wright to Direct the Film?
The Oscar-nominated filmmaker has been approached by Focus Features and Universal, who secured the film rights over the likes of Warner Brothers and Sony Pictures for £3.26m, according to the Hollywood Reporter.
Meanwhile, two-time Oscar nominee director Gus Van Sant went a step ahead, and reportedly shot a sex scene for a Fifty Shades of Grey screen test with Alex Pettyfer.