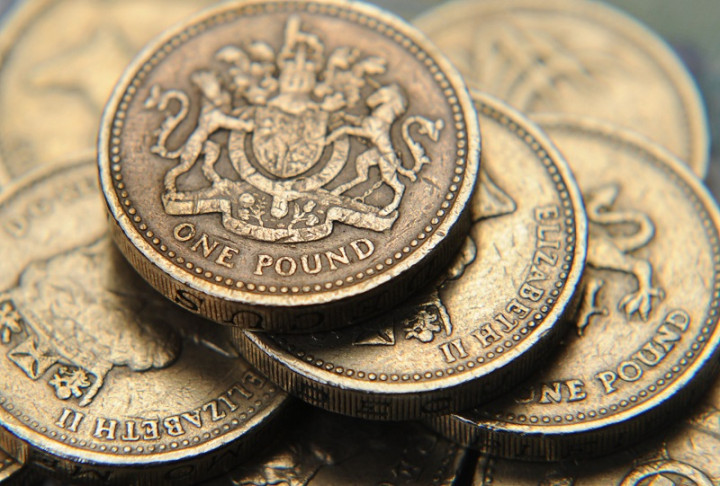 Data surprises have been pushing the British pound higher and higher of late, and the Markit manufacturing PMI released on 1 July has taken it one step closer to a crucial technical level.
The June PMI came in at 57.5 from 57.0 in May, beating analysts' forecast of 56.8, data showed on Tuesday. GBP/USD jumped to 1.7148, a new five-year high, after the release from near 1.7108 prior to that.
Ever since the 1.6750 resistance was broken, Sterling has been eyeing 1.7350, the 50% Fibonacci retracement of the November 2007 to January 2009 downtrend.
GBP/USD is now just 200 pips away from that level, a distance the pair has covered within just six days to 1 July.
The pair will target 1.8250 once the 1.7350 mark is broken, but there are two intermediate levels 1.7443 and 1.8090.
Further north, GBP/USD will have to pass through two resistance zones 1.8515-1.8670 and 1.9180-1.9330 before hitting the psychologically very significant $2 mark.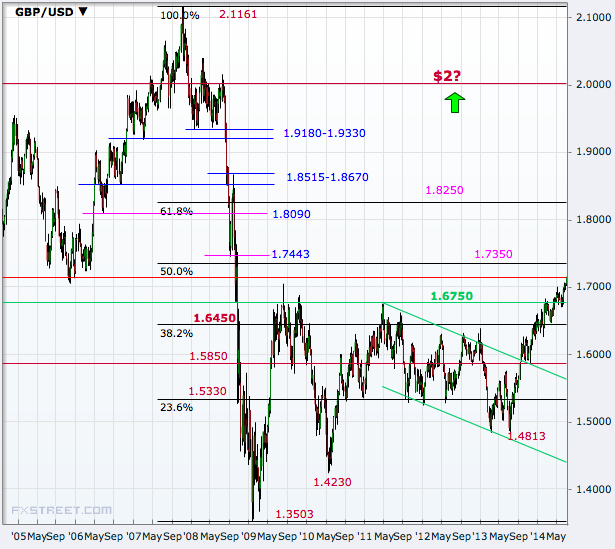 In the short term, the pair has supports at 1.7096, 1.7052 and 1.7022 ahead of the 25 June low of 1.6952.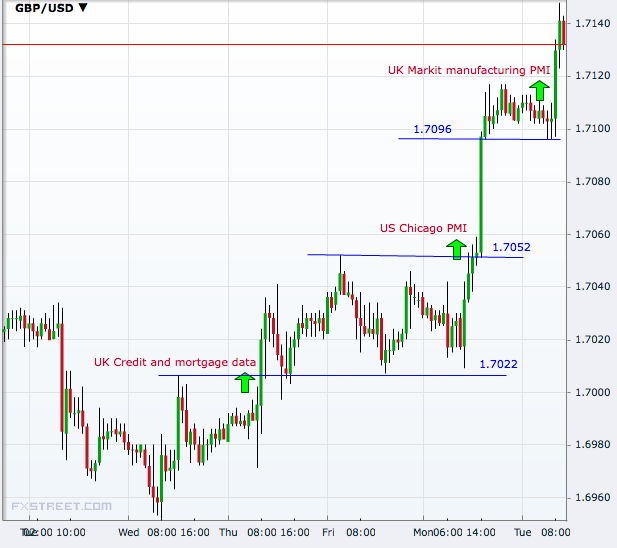 The US Markit PMI and ISM manufacturing PMI index are due on Tuesday around 14:00 GMT but the very important US non-farm payrolls and unemployment rate on Thursday will be the most keenly watched ones.