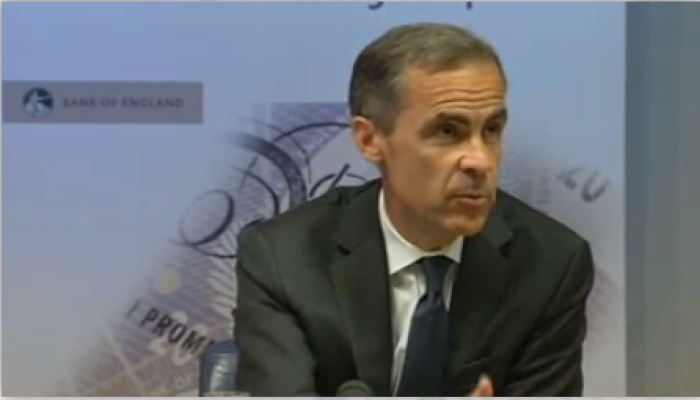 The sterling has managed to reverse most of its losses over the past few days after the Financial Stability Report for June, released on Thursday, spoke about risks associated with very low interest rates globally.
"Historically low levels of interest rates globally and the current backdrop of low volatility across financial markets may encourage market participants to underestimate the likelihood and severity of tail risks," the report said.
"There are increasing signs that investors, in searching for yield, may be increasing the vulnerability of the financial system to shocks. This vulnerability is amplified by structural changes in markets potentially reducing the availability of market liquidity at times of stress."
The EUR/GBP fell to 0.7989 from near 0.8030 prior to the release. The cross had fallen to a 20-month low of 0.7958 on 16 June before edging back up to 0.8036 by Wednesday.
With the fall on Thursday, levels such as 0.7923 and 0.7987 are in focus on the downside, ahead of the 2012 low of 0.7756.
The GBP/USD rose to 1.7036 from near 1.6995 after the report and is less than 30 pips away from the more than five-year high of 1.7064 touched on 19 June. The pair had been on a correction path since then and had touched a 7-day low of 1.6952 on Wednesday.
Above 1.7064, the GBP/USD will target 1.7350, the 50% retracement of the November 2007 to January 2009 downtrend, ahead of the 61.8% level of 1.8265.
A break of that will open 1.8700, 1.9000 and 1.9480 ahead of the 2.0 mark, last touched in November 2007.
The pair has its first support at 1.6920 ahead of the 1.6738-1.6693 area. What comes next will be the 1.6554-1.6462 zone.
On the weekly chart, the pair has first major support at 1.6384, the 38.2% retracement, ahead of 1.5854 and 1.5233, the 23.6% level. A break of that will confirm a downtrend and the next targets will be 1.4813 and 1.4230 ahead of 1.3503, the January 2009 low.