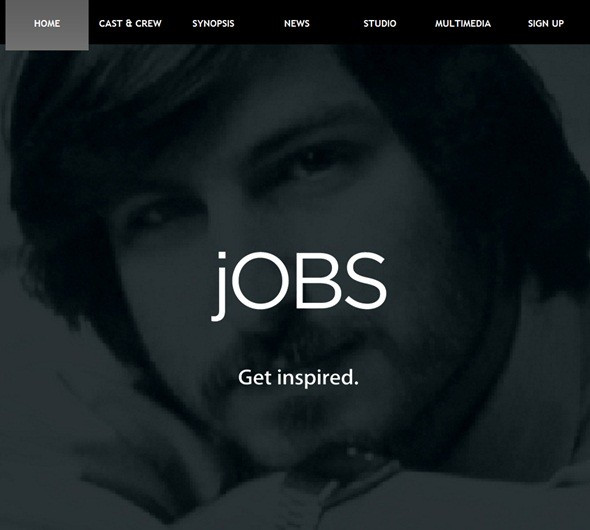 Steve Jobs, the late co-founder and Chief Executive of Apple Inc. was such an iconic and influential figure in his heyday it is probably impossible to ever forget his contribution to the global tech industry and perhaps one of the more perfect tributes is a film in his honour.
Such a project has already been planned... in fact, there are two such already underway.
Sony Pictures Entertainment has roped in Aaron Sorkin, of The Social Network fame, to direct a film rivaling the one starring popular Hollywood star Ashton Kutcher, which will be called - jOBS. Sony have drafted Mark Gordon, Scott Rudin and Guyman Casady to produce their film, in addition to Academy Award winner Sorkin. In addition, Sony will have the advantage of insight from fellow co-founder Steve Wozniak for story ideas and the authorised biography of Jobs' life, written by Walter Isaacson, as a story base.
The Kutcher project has already begun filming - in the original garage where Apple was born - and will be directed by Joshua Michael Stern; check the film's official Web site for more details. The synopsis for the film has been written as:
"jOBS is the incredibly powerful and true story of the visionary who set out to change the world, and did. The film chronicles Steve Jobs' (Ashton Kutcher) transformation of character from the enthusiasm and self-discovery of his youth, to the personal demons that clouded his vision, and finally to the ultimate triumphs of his later life. Steve changed the way we see the world today through his relentless drive, passion, persistence, and the force of his will, and it is through these qualities that we draw inspiration from his life. Dark, honest, and uncompromising, jOBS plunges into the depths of Steve Jobs' character, uncovering his motivations, his gifts, his flaws, his failures, and his successes. An immensely private tale spanning four decades, jOBS is an intensely character-driven story that is as much a sweeping epic as it is a personal tale. A rousing narrative of Steve Jobs' days, jOBS pulls no punches and does not speculate, only telling the candid account as seen through his eyes, emotions, and ingenuity. The life of Steve Jobs."
According to a report on Redmond Pie, Wozniak's input coupled with Sorkin's directorial skills pitches Sony's version ahead of its rival. In any case, two films on the life and times of Steve Jobs should give critics, fans and film-goers plenty to argue over and debate.
"Steve Jobs' story is unique: he was one of the most revolutionary and influential men not just of our time but of all time. There is no writer working in Hollywood today who is more capable of capturing such an extraordinary life for the screen than Aaron Sorkin; in his hands, we're confident that the film will be everything that Jobs himself was: captivating, entertaining and polarizing," Amy Pascal, Sony Pictures' co-chairman said in a report on Redmond Pie.