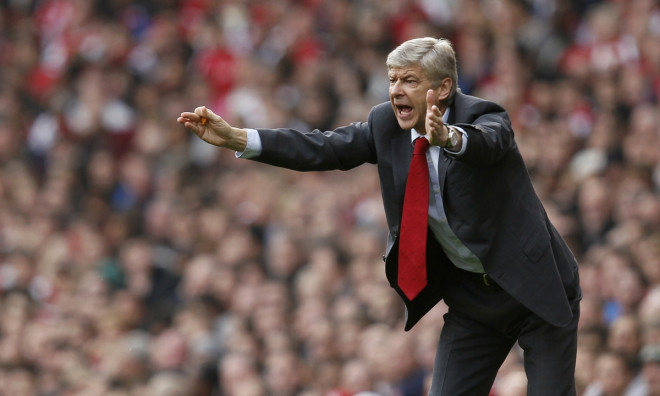 Former Arsenal midfielder Stewart Robson has urged the Gunners' board to find a replacement for Arsene Wenger at the Emirates.
The 64-year-old manager has been at the north London club from 1996 and had a brilliant start to his Arsenal career. However, for close to a decade, the Gunners have failed to win silverware and their hope of winning the Premier League title suffered a blow after their 6-0 crushing defeat to Chelsea, followed by a 2-2 draw at home against Swansea City.
Arsenal are fourth in the table with 63 points from 31 games, trailing league leaders Chelsea by six points. Robson believes his former club will not win the Premier League title in the near future and has questioned Wenger's tactics during the Gunners' heavy loss against Chelsea, Liverpool and Manchester City this season.
"I don't think they will win the Premier League in the near future. I think they need a change of manager," Robson told talkSPORT.
"Arsene Wenger said we are not quite sure how it happened [the defeat at Chelsea], but it happened at Liverpool, it happened against Manchester City, it happened a little bit against Southampton. How does he not know what happened?"
"Arsenal don't earn the right to play. Every coach will send his team out and say, 'before you can go and express yourself, you have to win the battle first. You have to earn the right to play, then once you have earned the right to play, now you can express yourself.'"
"Unless teams drop off and allow Arsenal to play, they can't cope with the physicality. How does he not know what happened in that game, because the exact same thing happened against Liverpool."
"If you have watched Arsenal as I have over the last seven or eight years they are going to be exposed," the former Gunners midfielder concluded.
Wenger is in his final year of contract and has over three months left on his current deal at the Emirates. The Frenchman had expressed his desire to extend his stay with his current employers beyond this season, but is yet to sign an extension.