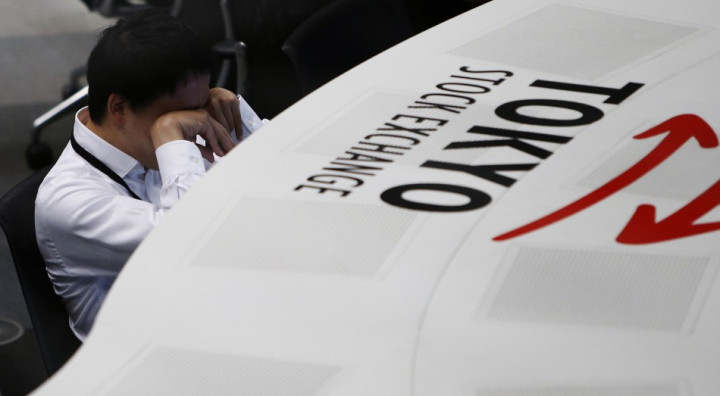 Asian markets were mixed on Monday as China's pledge to allow banks to decide their interest rates sparked selling in the country's financials.
Meanwhile, a stronger Japanese yen pulled down exporters' stocks as Prime Minister Shinzo Abe's party now has more power to roll out reforms, after its election victory.
However, the Japanese Nikkei was trading a mere 0.28% higher or 41.28 points to 14,631.19.
Australia's S&P/ASX was up 0.51% or 25.20 points to 4,997.30.
The Shanghai Composite index was down 0.11% or 2.16 points to 1,990.49.
The Hang Seng was down 0.07% or 14.61 points to 21,347.81.
South Korea's Kospi was up 0.68% or 12.78 points to 1,884.19 points.
Longer-term investors would be comforted by the fact that there is "improved potential for structural reform in Japan and China's abolition of minimum bank lending rates," said CMC Markets' chief market analyst Ric Spooner.
On Wall Street, indices finished largely unchanged on 19 July. The Dow finished 4.80 points lower at 15,543.74, pulled down by Microsoft and Hewlett-Packard. The S&P 500 ended 2.72 points higher at 1,692.09, a new record high for the index. The Nasdaq closed 23.67 points lower at 3,587.61.
For the week ended 20 July, the Dow inched up 0.51% and the S&P 0.71% while the Nasdaq shed 0.35%.
In Tokyo, telecoms firm Softbank inched up 0.6% while Nippon Telegraph and Telephone rose 1%. Dai-ichi Life Insurance inched up 0.3%.
A stronger yen pulled down exporters' stocks. Semiconductor maker Dainippon Screen dropped 4% while rival Renesas Electronics fell 3.6%.
Engineering major Mitsubishi Heavy Industries dropped 3.5%. Automobile maker Nissan Motor shed 0.8%.
In Shanghai, China Construction Bank (CCB) fell 2.8%. The world's top bank by tier 1 capital, Industrial and Commercial Bank of China (ICBC), was down 1%.
Shanghai Pudong Development Bank and China Merchants Bank shed 2% each.
Realty firm Poly Real Estate Group was down 1.4%. Datang International Power Generation, one of the five largest state-owned power producers, shed 1%.
In Hong Kong, major Chinese banks shed over 1% while realty firm China Resources Land lost 0.4%; most of the major Chinese banks suffered losses of less than 1%.
In Sydney, shares of gold miners Perseus Mining and Medusa Mining jumped 15% each after gold prices hit a new one-month high on Monday.
Rival Newcrest Mining shot up 6.9%. Gold prices ended at a one-month high last week after the markets were calmed by US Federal Reserve chief Ben Bernanke's comment that the Fed would maintain its monetary stimulus if US economic growth misses the central bank's expectations.
Macquarie Group gained 2.8% while Commonwealth Bank of Australia added 1% on optimism over interest rate reforms in the world's second largest economy.
In Seoul, memory chip maker SK Hynix dropped 2% while LG Electronics shed 1%.
Oil refiner SK Innovation and GS Holdings gained 1.4% each after US crude traded above the global crude benchmark North Sea Brent on Friday, a first since October 2010.