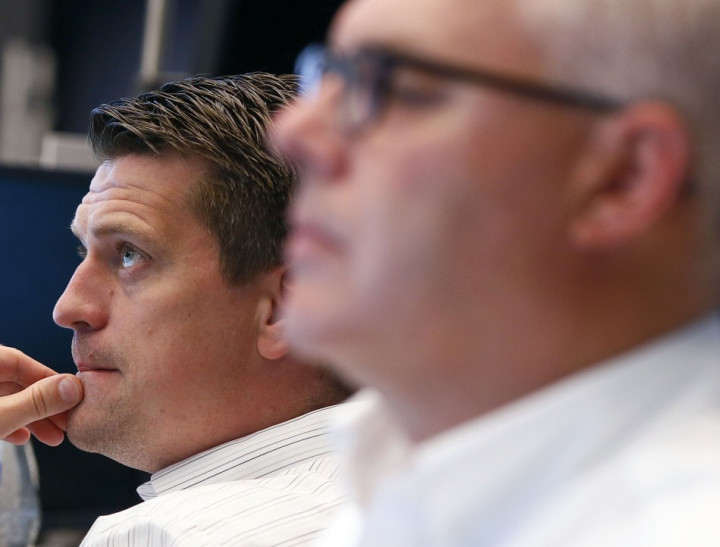 Most European markets opened flat on Wednesday, after mixed signals from Asia, despite better-than-expected economic data from the US on 25 June that showed the world's leading economy was improving.
The Stoxx Europe 600 index opened 0.2% higher to 280.27, while Britain's FTSE 100, France's CAC 40 and Germany's DAX 30 opened 0.1% lower each in early deals.
Spain's IBEX 35 opened 0.1% higher while Italy's FTSE MIB opened 0.4% higher.
In the UK, finance minister George Osborne will announce £11.5bn ($17.7 billion) of spending cuts on Wednesday, in order to reduce the country's budget deficit. The cuts are planned for 2015-16 and will take effect by the time voters go to the polls for national elections.
The UK economy has shown signs of gaining strength after two years of stagnation, but net public debt climbed to record levels in May.
Research group Gfk said that its index of Germany's consumer climate rose to a higher-than-expected 6.8 in May, from 6.5 in the preceding month. Analysts had expected the Gfk consumer climate to remain unchanged at 6.5 for the month of May.
France's National Institute for Statistics and Economic Studies said on Wednesday that the country's GDP fell to a seasonally adjusted 0.2% in the first quarter of 2013, in line with analyst expectations, from a 0.2% drop in the preceding quarter.
European investors will be tracking the Bank of England Governor Mervyn King's speech scheduled at 1030 am London time. Investors will also be tracking Norway's unemployment rate, forecast to remain unchanged at 3.7%.
In company news, British mobile phone retailer Carphone Warhouse said in a statement that it has 'successfully' completed the reverse takeover of New BBED, from former joint venture partner of Best Buy, "following the satisfaction of all conditions to completion." Carphone will put out its full-year preliminary results during the day.
The UK's Real Good Food Company reported a a full-year pretax profit of £6.8m for the financial year ending 31 March 2013, against £4.9m a year ago. The firm said that all of its trading divisions now had positive EBITDA following the improvements at Haydens and R&W Scott.
British transport company Stagecoach will also put out its full-year preliminary results today, while specialist distribution group Bunzl releases its first quarter earnings report.
In Asia, the Japanese Nikkei ended 1.04% lower. Australia's S&P/ASX closed 1.63% higher, while South Korea's Kospi finished 0.16% higher.
Earlier in Asia, markets opened higher after the US reported better-than-expected economic data for the month of May, but Chinese equities dropped again despite Tuesday's assurance from the country's central bank that it would address the country's liquidity crunch. .
On 25 May, China's central bank said that it would lend a helping hand to the country's liquidity-starved banking sector by "guiding market interest rates to reasonable levels".
The People's Bank of China's (PBOC's) intervention will help resolve the tight liquidity situation in the country's financial system sooner than expected. Liquidity concerns had prompted a selling spree across Chinese stock markets and affected market sentiments elsewhere in Asia earlier in the week.
However, financial services major UBS believes the biggest risk for battered Asian markets is not China's financial instability but a further spike in US Treasury yields.
"If US (10-year) Treasury yields go up from here to 3% - that's going to be a disaster for the asset markets in Asia," Kelvin Tay, regional chief investment officer, southern Asia-Pacific, at UBS told CNBC. "It's going to shift a lot of capital away and it will basically hasten the liquidity movements out of this region," he said.
On Wall Street, indices ended higher on 25 June after government data showed that durable-goods orders, new home sales and consumer confidence in the world's leading economy all rose in the month of May.
The Dow shot up 100.75 points to finish at 14,760.31. The S&P 500 added 14.94 points to end at 1,588.03, while the Nasdaq moved up 27.13 points to close at 3,347.