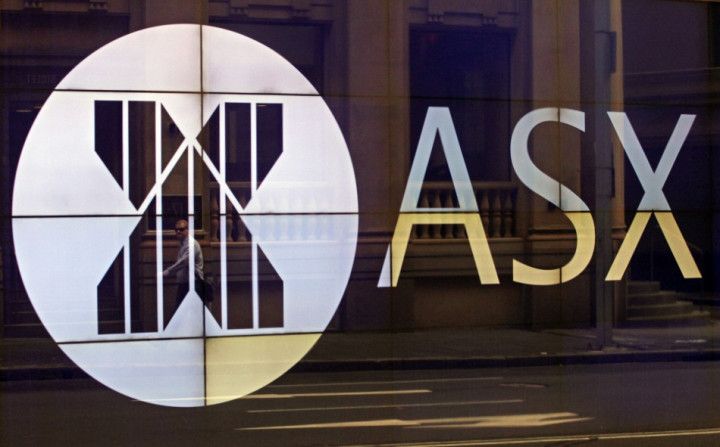 Asian markets opened mixed as weak Chinese and South Korean factory activity data that came in on Monday weighed on markets. However, Australian and Japanese equities gained in early trade on positive manufacturing data from the US and the eurozone.
Australia's S&P/ASX was up 2.31% or 109 points to 4819.30 after the Reserve Bank of Australia decided to keep its monetary policy unchanged. The RBA decided to maintain its cash rate at a record-low of 2.75%.
The Japanese Nikkei was up 0.98% or 135.42 points to 13,987.92, after a stronger US dollar boosted exporters' stocks.
The Shanghai Composite index was down 0.48% or 9.63 points to 1985.61.
The Hang Seng was down 0.44% or 91.29 points to 20,712. Financial markets were closed on Monday for the Hong Kong Special Administrative Region Establishment Day holiday.
South Korea's Kospi was down 0.03% or 0.50 points to 1,855.23 points. A slowdown in China reduces the demand for Korean goods.
American manufacturing activity bounced back in June even as employment in the sector fell sharply.
A survey by the Institute for Supply Management (ISM) shows that the reading for US manufacturing activity improved in June following three months of decline. The ISM manufacturing index rose to 50.9% from 49.0% in May. Any number above 50% points to expanding business activity while a number below indicates contraction.
Earlier, a survey by Markit Economics showed that the eurozone's manufacturing purchasing managers index (PMI) touched a 16-month high in June, suggesting that the sector is stabilising and that it is poised for growth in the third quarter.
On Wall Street, indices ended higher on Monday on upbeat factory activity data. The Dow Jones Industrial Average closed 65.36 points or 0.4% higher at 14,974.96 after logging an intra-day jump of 174. The S&P 500 ended 8.68 points or 0.5% higher at 1,614.96 after an intra-day gain of of 20 points.
The Nasdaq Composite finished 31.24 points or 0.9% higher at 3,434.49 after an intra-day gain of 51 points.
In Sydney, Gindalbie Metals' stock soared 12% while Medusa Mining's stock surged 11%, boosted by the overnight increase in copper prices.
Positive factory activity data from the US and the eurozone pushed up copper prices to a two-week high. The price rose 9.95 cents, or 3.3%, to settle at $3.1570 a pound on the Comex division of the New York Mercantile Exchange.
Gold miner Newscrest Mining's stock shot up 6.3%, while energy producer Santos' stock gained 4.1%, boosted by an overnight increase in gold and crude-oil prices respectively.
Commonwealth Bank of Australia's stock gained 0.9% while rival Australia and New Zealand Banking Group' stock moved up 0.7%.
In Tokyo, Sumitomo Metal Mining's stock jumped 6%, boosted by an overnight increase in copper prices.
Hitachi's stock added 4.1%, while camera-maker Canon's stock gained 2.8%. Subaru-maker Fuji Heavy Industries' stock added 1.6%.
Shares of consumer electronics major Panasonic and steel maker JFE Holdings gained 4% each.
In Shanghai, banking stocks were down following Monday's downbeat factory activity data. Shares of Pudong Development Bank and Minsheng Bank were down 2%.
Industrial and Commercial Bank of China's (ICBC) stock was down 1% in spite of news that it is now the world's top bank, beating Bank of America and JPMorgan Chase in the process.
In Hong Kong, PetroChina's stock shot up 6.4% while Cnooc's stock gained 0.9% on news that China has increased the government-set wholesale prices of natural gas by some 15%.
Shares of realty firm China Overseas Land and Investment were down 2.2%. China Construction Bank's stock dropped 3.1%.
In Seoul, shares of STX Offshore and Shipbuilding surged 10% on news that its overseas lenders could infuse $883m into the debt-ridden shipbuilder.
Food and entertainment conglomerate CJ Group's stock gained over 3% on news that its chief Lee Jae-Hyun, South Korea's 10th richest man, was detained over tax evasion.
Shares of memory-chip makers LG Diplay and SK Hynix dropped 7% each.
The country's top automaker Hyundai Motors' stock dropped 4% on news that a US court ordered it to pay $14m to an American citizen who sustained brain injury in a 2010 car crash, because of a defective air bag in his Hyundai Tiburon sports car. Shares of Kia Motors, partly owned by Hyundai Motors, dropped 5%.