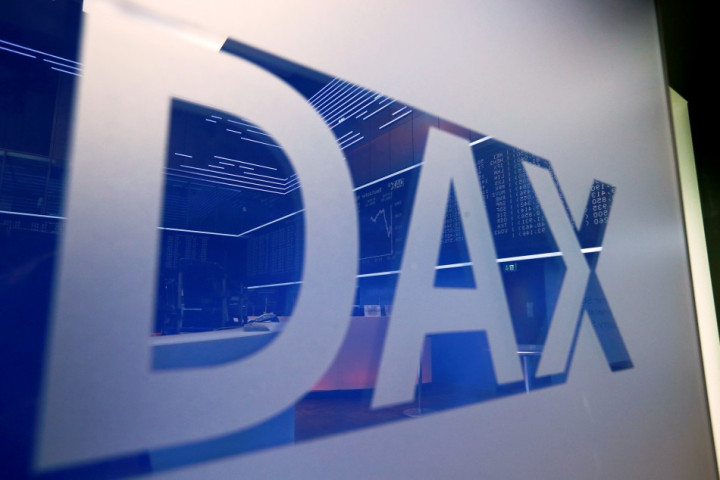 European markets outside Spain opened higher on Friday, taking their cues from a rally on Wall Street, following US Federal Reserve chief Ben Bernanke's comment over tapering of its quantitative easing programme.
Europe's FTSEUROFIRST 300 rose 0.2% in early trade.
Britain's FTSE 100 and Italy's FTSE MIB gained 0.2% in early deals.
French CAC 40 opened 0.4% higher while Germany's DAX was up 0.5%.
Spain's IBEX was down 0.1%.
Bernanke has said that US interest rates would remain low even when the unemployment rate threshold of 6.5% is reached, to aid economic recovery
Market participants in Europe will be tracking developments in Portugal. The government has secured a one month delay in letting its international lenders review the state of its economy as it tries to fix its fractured political situation.
According to a Finance Ministry statement, the 8th and 9th reviews of the economy by officials from the Troika - European Commission, European Central Bank and The International Monetary Fund - will now take place jointly at the end of August and early September.
Elsewhere, in Greece, thousands of workers will go on a 24-hour general strike next Tuesday as Finance Minister Yannis Stournaras confirmed that the government will implement even more job and spending cuts while also ramping up tax collection.
In other news, the French government is likely to miss revised budget targets this year, CNBC reported. According to the report from the Cour de Comptes, France's national 'Court of Auditors', France needed to make a "major effort to focus on spending" if it was to meet the 3% budget deficit target in 2015.
The Eurozone's central statistics office will put out annual industrial output data. Poland will release current account data alongside M3 money supply numbers. India will put out inflation and industrial production data later in the day.
Market participants will also be tracking inflation and consumer sentiment data coming in from the US later in the day.
In Asia, the Japanese Nikkei finished 0.23% higher, while Australia's S&P/ASX closed 0.17% higher. South Korea's Kospi, however, closed 0.41% lower.
Earlier in Asia, markets were mixed, despite a rally on Wall Street, as investors laid low ahead of next week's economic growth data.
China will release GDP growth numbers on 15 June. Chinese Finance Minister Lou Jiwei has said that the country's economic growth could average 7% in 2013, below the government's target of 7.5%. The economy expanded by 7.7% in the first three months of 2013.
Australian bank Macquarie has said it expects China to grow 7.3% in 2013, down from an earlier projection of 7.8%. "In our opinion, structural reforms aimed at solving these problems could lead to even lower growth," said an analyst's note.
The bank also cut its 2014 economic growth forecast for China to 6.9% from an earlier 7.5%.
China's exports and imports declined unexpectedly in June adding to fears that the economy would face a deeper slowdown in the second quarter. Consumer price inflation accelerated in June to a four-month high, limiting the room for the central bank to ease policy rates to support the flagging economy.

Wall Street at New High
On Wall Street, indices rallied on Thursday to finish near their highest levels, boosted by Bernanke's comment.
The Dow rocketed 169.26 points and finished 1.11% higher at 15460.92, a fresh all-time high for the benchmark index. All 30 Dow components finished higher.
The S&P 500 jumped 22.40 points and closed 1.36% higher at 1,675.02, a new closing high. The Nasdaq shot up 57.55 points and ended 1.63% higher at 3,578.30, the index's best finish since 2000.