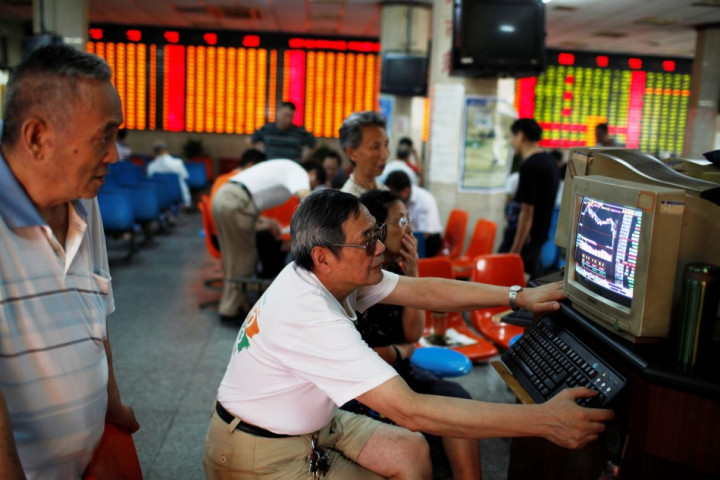 Asian markets witnessed mixed trade on 23 September despite upbeat China factory activity data.
Australia's S&P/ASX finished 0.46% lower or 24.40 points at 5,252.30.
South Korea's Kospi finished 0.19% higher or 3.83 points at 2,009.41.
India's BSE Sensex was trading 1.31% lower or 264.49 points to 19,995.92.
Hong Kong's Hang Seng was trading 0.64% lower or 150.84 points to 23,351.67.
The Shanghai Composite was trading 1.02% higher or 22.33 points to 2,214.18.
Financial markets in Japan were closed for the Autumnal Equinox Day holiday.
Financial markets in Hong Kong opened in the afternoon after Typhoon Usagi hit the city.
Preliminary data from HSBC showed that the monthly yardstick of China's manufacturing activity logged a sharp increase in September, hitting a six-month high during the month.
The China manufacturing Purchasing Managers' Index (PMI), compiled by HSBC and Markit, rose to 51.2 as against 50.1 in August. Economists polled by Bloomberg had forecast a reading of 50.9 for September.
HSBC's chief China economist Hongbin Qu said the preliminary data was "adding further evidence to China's ongoing growth rebound. The firmer footing was supported by simultaneous improvements of external and domestic demand conditions."
"Strong new orders suggests that this recovery has some legs so it probably will continue at least into year-end if not beyond. I would stay tuned for more upside surprises on growth for China," said Frederic Neumann, managing director and co-head of Asian economics research at HSBC.
Wall Street Down
On Wall Street, indices ended lower owing to the uncertainty that surrounds the future pace of the US Federal Reserve's asset-buying stimulus programme.
The Dow finished 185.46 points lower to 15,451.09, pulled down by Caterpillar and Microsoft.
The S&P 500 closed 12.43 points lower to 1,709.91 while the Nasdaq ended 14.65 points lower to 3,774.73.
For the week ended 21 September, the Dow inched up 0.49%, the S&P 500 shot up 1.30% while the Nasdaq rallied 1.41%.
Company Stock Movements
In China, Shanghai Waigaoqiao and Shanghai Material Trading rallied 8% each. Shanghai's free trade zone (FTZ) would officially open on 29 September and the two firms stand to benefit from the development of the FTZ.
London-based banks HSBC and Standard Chartered and Hong Kong-based Bank of East Asia would be the first three foreign banks permitted to open branches in the proposed FTZ.
Inner Mongolia Yili Industrial Group shot up 3% after a report in the China Business Journal said the milk powder maker would receive nearly $5bn to support sector consolidation.
In Mumbai, State Bank of India, the country's largest lender by assets fell 3.95% while ICICI Bank dropped 3.9%.
In Sydney, gold miner Perseus Mining plunged 15%. Rivals Newcrest Mining and Kingsgate Consolidated lost 6.5% and 5% respectively. Gold prices rose 3% last week, after the US Federal Reserve's unexpected stimulus decision.
Treasury Wine Estates, the world's second-largest publicly traded wine maker, lost over 6% on news that Chief Executive David Dearie had quite the company.
In Seoul, automaker Kia Motors and part owner Hyundai Motor shed about 2% each.
Index heavyweight Samsung Electronics lost 1.6%.