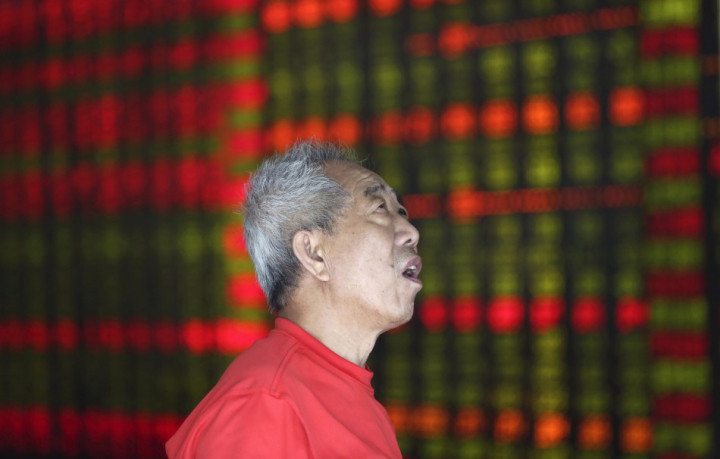 Most Asian markets traded higher on 26 September amid concerns that the US government could shut down on 1 October, if the Republicans and the Democrats failed to reach a funding agreement in time.
The Japanese Nikkei finished 1.22% higher or 178.59 points at 14,799.12.
Australia's S&P/ASX finished 0.35% higher or 18.60 points at 5,294.50.
South Korea's Kospi finished 0.46% higher or 9.26 points at 2,007.32.
India's BSE Sensex was trading 0.36% higher or 71.53 points to 19,927.77.
Hong Kong's Hang Seng was trading 0.11% lower or 24.80 points to 23,184.83.
The Shanghai Composite was trading 1.83% lower or 40.22 points to 2,158.30.
Market players are closely tracking developments surrounding two deadlines in the US -- 1 October and 17 October.
Politicians in the US have until 30 September to decide on how to continue funding the US government, given that the US Treasury Department is expected to hit its $16.7tn borrowing ceiling limit around mid-October. Market analysts say that the Treasury would probably not be able to pay its bills from October onwards.
In Japan, stocks gained on news that the government could reduce corporate taxes.
Elsewhere, China's Shanghai Composite was pulled down by news that business conditions in the ongoing quarter were worse than what the government had stated in its official reports.
A survey of 2,000 companies, by New York-based China Beige Book International, said growth in the world's second largest economy slowed during the quarter, owing to weak factory and transportation activity. The survey's results run contradictory to official data that pointed to rebounding manufacturing activity.
In India, the Sensex held onto its modest gains. The country's central bank said it could take to bond purchases to ensure there was adequate supply of money for credit flows, ahead of the festival season.
Wall Street Down
On Wall Street, indices ended lower on 25 September as concerns, about the US government's borrowing limit and the future pace of the Federal Reserve's $85bn bond-buying stimulus, weighed on investor sentiment.
The Dow finished 61.33 points lower at 15,273.26, pulled down by Wal-Mart.
The S&P 500 closed 4.65 points lower at 1,692.77, while the Nasdaq ended 7.16 points lower at 3,761.10.
A Bloomberg report said that Walmart, the world's largest retailer, was cutting orders to reduce rising inventory. In response, Walmart said the article "is completely false."
Rivals Costco, Dollar General, Dollar Tree and Target were pulled down following the Bloomberg report.
Company Stock Movements
In Tokyo, telecoms major Softbank added about 4% while Suzuki Motor gained over 2%.
Supermarket chain Daiei lost 2.5% on news that it expected to suffer a 14.5bn yen net loss for the six months ended 31 August.
In Shanghai, Pudong Development Bank fell by about 4% while China Merchants Bank and Everbright Bank lost over 1%.
In Hong Kong, retail sourcing firm Li & Fung, which sources products for US retailers Kohl and Target, dropped 3.74%. The stock was pulled down by news about Walmart.
In Sydney, Westpac Banking was down 0.5% while National Australia Bank dropped 0.9%.
Anglo-American miner Rio Tinto gained over 1%. Resources major BHP Billiton and iron-ore miner Fortescue Metals too gained over 1% as copper prices rose.
Rubber glove maker Ansell moved up 1.3% on news that it had acquired South Korean glove manufacturer Midas for $41m.
In Seoul, index heavyweight Samsung Electronics shed 0.2% after it announced that it would roll out its first smartphone with a curved screen in its home territory of South Korea in October.
Kia Motors lost over 1% on news that it would recall over 660,000 vehicles to deal with faulty brake light switches.