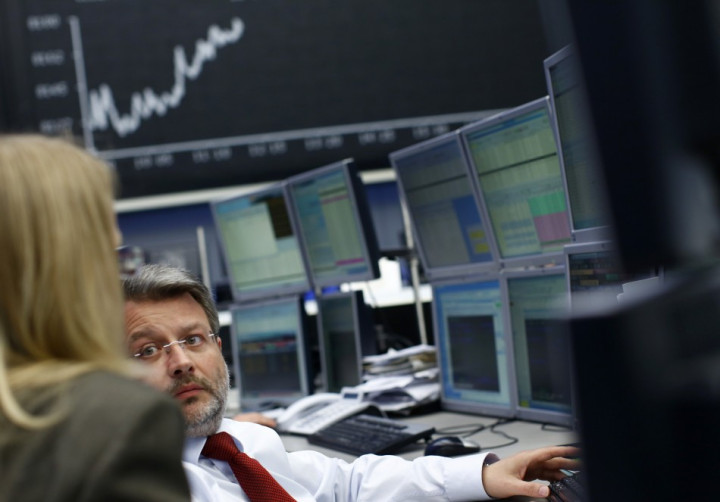 European markets opened higher on Thursday ahead of the G20 summit in Russia where world leaders are expected to discuss Syria and the global economy.
The Stoxx Europe 600 index opened 0.2% higher to 302.97, while Britain's FTSE 100 opened 0.4% higher.
Germany's DAX 30 opened 0.2% higher while France's CAC 40 rose 0.1%.
Italy's FTSE MIB was up 0.77% in early trade while Spain's IBEX 35 was up 0.63%.
Market participants expect that debates over Syria, and not economic reconstruction, central bank policies or tax avoidance, could top the agenda at this week's G20 summit in Russia.
At a press conference in Stockholm, on 4 September, US President Barack Obama said that Syrian President Bashar al-Assad's regime must be held accountable for the use of sarin gas in the Ghouta region on 21 August.
Obama has gained the support of key US senators for a military strike against Assad's regime. The proposal, pushing for military action, will be put to the vote next week when Congress reconvenes.
G20 leaders are expected to discuss the repercussions of tight central bank monetary policy on emerging market economies when they meet in St. Petersburg later today.
Heads of the Brics governments are expected to talk about the issues surrounding the formation of a Brics development bank during the course of the summit.
The issue of global tax avoidance, particularly resonant in the UK following the controversy around Starbucks, Google and Amazon, will also be discussed at the G20 summit over the next two days.
Oxfam has urged G20 leaders to take tough action on tax avoidance which the international aid charity claims leaves impoverished African countries billions of pounds out of pocket as corporations fiddle trade figures to dodge paying their dues.
Market participants in Europe will also be tracking the Bank of England and European Central Bank monetary policy meetings today. Both central banks are expected to leave interest rates unchanged.
In Asia and the US
In Asia, the Japanese Nikkei finished 0.08% higher on Thursday. Australia's S&P/ASX closed 0.37% lower while South Korea's Kospi ended 0.96% higher.
Earlier in Asia, a rally in Indian equities pushed up most regional markets after India's new central bank governor rolled out plans to liberalise the financial markets. However, uncertainty surrounding the timing of the US Federal Reserve's planned reduction in monetary stimulus capped gains outside India.
Raghuram Rajan, a former chief economist at the International Monetary Fund, took over as the chief of the Reserve Bank of India on 4 September. Rajan wasted no time and announced that he plans to attract more foreign investment by subsidising hedging costs for banks. He also proposes to push for more rupee trade settlements and market liberalisation.
In Japan, the country's central bank left its monetary policy unchanged on Thursday. The Bank of Japan said the world's third largest economy "is recovering moderately".
On Wall Street, indices ended higher following upbeat US Federal Reserve data. The Fed's Beige Book report said the US economy grew at a "modest to moderate" pace in July and August.
Meanwhile, market participants continued to track developments at the White House, with the Obama regime asking lawmakers to approve their plan to attack Assad's regime.
The Dow finished 96.91 points higher at 14,930.87, pushed up by Intel and Coca-Cola. The S&P 500 closed 13.31 points higher at 1,653.08 while the Nasdaq ended 36.43 points higher at 3,649.04.