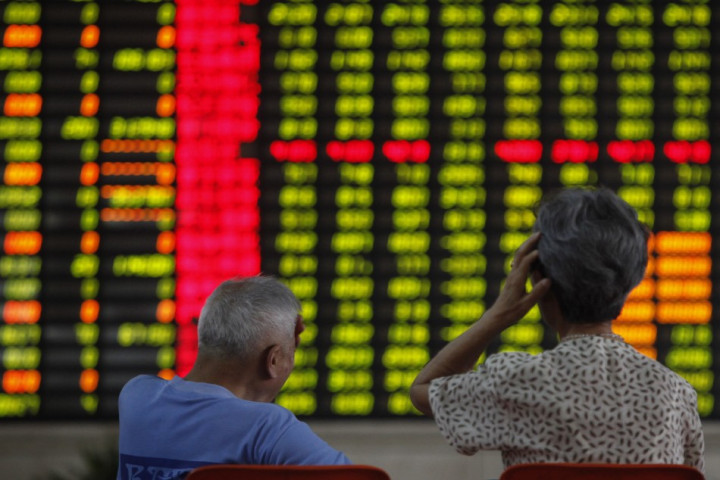 Asian markets outside China retraced losses after the US reported better-than-expected economic data for the month of May. However, Chinese equities dropped again despite Tuesday's assurance from the country's central bank that it would address the country's liquidity crunch.
The Shanghai Composite index was down 1.17% or 22.97 points to 1936.54
Hong Kong's Hang Seng gained 1.10% or 218.69 points to 20074.41
Australia's S&P/ASX moved up 1.36% or 63.20 points to 4719.20
South Korea's Kospi was up 0.19% or 4.56 points to 1785.19 points.
The Japanese Nikkei was down 0.12% or 15.56 points to 12951.04, pulled down by a stronger yen.
On 25 May, China's central bank said that it would lend a helping hand to the country's liquidity-starved banking sector by "guiding market interest rates to reasonable levels".
The People's Bank of China's (PBOC) intervention will help resolve the tight liquidity situation in the country's financial system sooner than expected. Liquidity concerns had prompted a selling spree across Chinese stock markets and affected market sentiments elsewhere in Asia earlier in the week.
However, financial services major UBS believes that the biggest risk for battered Asian markets is not China's financial instability, but a further spike in US Treasury yields.
"If US (10-year) Treasury yields go up from here to 3% - that's going to be a disaster for the asset markets in Asia," said Kelvin Tay, regional chief investment officer, southern Asia-Pacific at UBS.
"It's going to shift a lot of capital away and it will basically hasten the liquidity movements out of this region."
On Wall Street, indices ended higher after government data showed that durable-goods orders, new home sales and consumer confidence in the world's leading economy all rose in the month of May.
The Dow shot up 100.75 points to finish at 14,760.31. The S&P 500 added 14.94 points to end at 1,588.03 while the Nasdaq moved up 27.13 points to close at 3,347.
In Shanghai, Industrial and Commercial Bank of China's (ICBC) stock dropped 8.1% as the stock traded without dividend rights. Mid-sized lender Minsheng Bank's stock down over 3%. China Construction Bank (CCB) was down 1.3%, while Bank of Communications' stock was down 1%.
In Hong Kong, shares of CCB gained 3.4% and 3.6% respectively.
In Tokyo, Nisshin Steel's stock dropped over 8%. Industrial robots maker Fanuc shed 1.9%. Hitachi Construction Machinery's stock was down 1.2%.
Automobile maker Mitsubishi Motors' stock lost 6% while rival Mazda Motors shed 0.8%.
Telecoms firm Softbank shed 0.4%, paring early gains, in spite of positive news that American firm Sprint Nextel's shareholders had approved a takeover bid by the Japanese firm. SoftBank will pay $21.6bn (£13.9bn, €16.5bn) for a 78% stake in Sprint, which is the US's third-largest phone carrier.
Japanese banking stocks gained on a Nikkei newspaper report that they propose to raise mortgage rates for a third straight month in July. Mitsubishi UFJ Financial Group's stock gained 0.9% while Resona Holdings' stock inched up 0.4%.
Railway and realty group Seibu's stock moved up 1% after shareholders pushed asidea call by American private equity firm Cerberus Capital Management for more seats on the board.
In Sydney, oil and gas major Linc Energy's stock shot up 10%, despite a drop in crude oil prices. Sundance Resources' stock jumped about 9%
Anglo-Australian miner Rio Tinto's stock gained 3% on news that it could shelve plans to sell a stake in its Mozambique coal project. In February, the company had announced that it would not sell the unit.
Iron ore miner Fortescue Metals' stock moved up 2.4% while BHP Billiton's stock gained 1.8%
In Seoul, state-owned financial services major Woori Finance's stock added 3% on news the government would put 14 units of Woori Finance Holdings up for sale by the end of 2014.
Index heavyweight Samsung Electronics' stock fell over 3% on news that the technology major was in talks with European regulators to settle an EU antitrust case.