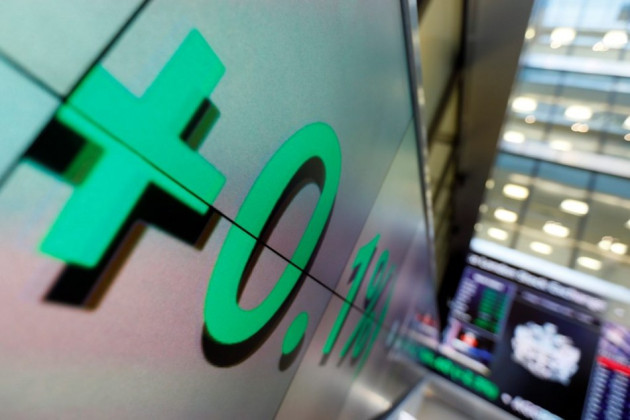 The rising level of confidence in the global economic recovery, amid support from central banks, pushed up world shares to a near six-year high on 29 November.
In the Asia, Japan's Nikkei share average logged its best November in eight years during the day. However, profit-taking in Asia weighed on the index at the end of day's trade.
Japanese equities gained on the back of a weak yen. The Yen slid to a five-year trough against the euro and a six-month low against the US dollar.
European shares opened slightly higher on Friday, near a 5-1/2 year high, ahead of the release of Eurozone economic data.
European shares rose 0.17% by midday while Spain's IBEX outperformed with a 0.51% increase after ratings agency Standard and Poor's raised its outlook on Spain.
The UK's FTSE100, Germany's DAX, France's CAC and Italy's FTSE MIB were all trading in green territory by midday.
Meanwhile, US equity markets are expected to continue their run of record highs when trading resumes on 29 November, as future prices on the Dow booked an increase of 0.3%.
Retailers will remain in focus on Wall Street amid Black Friday shopping.
Upbeat Eurozone Data
Eurozone data showed that the unemployment rate in the 17-nation bloc fell for the first time in nearly three years in October. The jobless rate for October declined to 12.1%, from September's record-high 12.2%. Economists had expected the rate to remain unchanged.
By comparison, the unemployment rate in the 28-member EU remained unchanged at 10.9%.
Inflation in the Eurozone rose to 0.9% in November, according to preliminary estimates by Eurostat. The latest reading is slightly higher than analysts' forecasts, but is well below the European Central Bank's (ECB) target rate.
"The euro area is early on in the climb out of the crisis. The summit is still far and covered in fog," said ECB Executive Board member Yves Mersch.
"For the ECB, both indicators provide welcome news as they are preparing for next week's meeting," Berenberg bank economist Christian Schulz told Reuters.
Japan in Recovery Mode
Earlier, data from Japan showed that consumer inflation rose to a five-year high and factory output increased for a second consecutive month in October, suggesting that government and central bank efforts to revive the world's third-largest economy were bearing fruit.
The latest consumer price inflation numbers logged their highest reading since the country slipped into deflation 15 years ago.
Meanwhile, the availability of jobs moved up to their highest level in nearly six years, another sign that Japan's economic recovery would sustain into 2014.