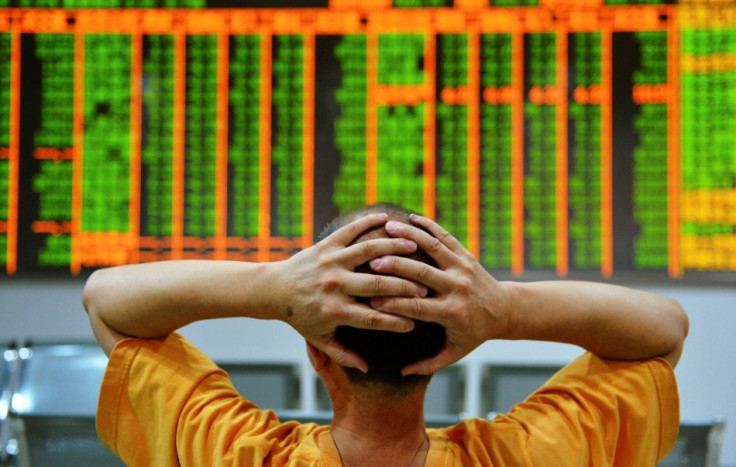 Asian markets outside Shanghai reversed early gains on 4 November, ahead of a crucial Communist Party meeting in China.
Australia's S&P/ASX finished 0.38% lower or 20.60 points at 5,390.50.
South Korea's Kospi finished 0.70% lower or 14.25 points at 2,025.17.
The Shanghai Composite finished flat at 2,149.63 points.
Hong Kong's Hang Seng was trading 0.33% lower or 75.87 points to 23,173.92
Financial markets in Japan were closed for the Culture Day public holiday
Financial markets in India were closed for the Diwali public holiday.
China's Communist Party will hold a key meeting of senior party officials on 9-12 November when leaders are expected to detail the nation's economic agenda for the next decade.
Meanwhile, data from China showed that the nation's services sector expanded at its fastest pace in 13 months in October, to 56.3 from 55.4 in September.
The latest reading, which suggests that the world's second largest economy is stabilising, had propped up the markets in early trading on 4 November.
Market players largely dismissed comments from Dallas Federal Reserve president Richard Fisher on 4 November. Speaking in Sydney, Fisher said that the US central bank's $85bn asset-buying stimulus would not increase or extend indefinitely.
Markets outside Japan finished the week ended 2 November higher. India's BSE Sensex led the pack and the Japanese Nikkei trailed.
For the month of October, the Sensex was the region's outperformer with gains of around 8.5% while the Shanghai Composite was the laggard, losing 1.15%.
Wall Street Up
On Wall Street, indices ended higher on 2 November following upbeat US manufacturing data.
The Dow finished 69.80 points higher, or 0.45 % to 15,615, 55.
The S&P 500 closed 5.1 points higher, or 0.29% to end at 1,761.64.
The Nasdaqended 2.34 points higher or 0.06% to 3,922.04.
For the week ended 2 November, the Dow finished 0.5% higher while the S&P 500 inched up 0.1% higher. However, the Nasdaq finished 0.5% lower.
Earlier, data from the US showed that factory activity further expanded in the month of October. The Institute for Supply Management's index of industrial activity inched up 0.2 percentage points to 56.4 in October, its highest level since April 2011. A reading above 50 points to growth.
Company Stock Movements
In Shanghai, property developers Vanke, China Merchants Property and Poly Real Estate shed over 1% each.
Shanghai Pudong fell 1% while Bank of Communications eased 0.5% even after China's banking regulator promised to do more to tackle bad loans.
In Hong Kong, HSBC inched up 0.3% ahead of its earnings update.
In Sydney, Coca-Cola Amatil fell 4.8% after it warned that its financially year earnings before interest and tax would be lower by 5% to 7%.
Australia's second-largest bank Westpac Banking lost 1.2% even after it reported a 14% increase in its annual profit, to 7.1bn Australian dollars ($6.7bn).
Retailer David Jones added 4.5% while rival Myer shot up over 2% on news that September retail sales edged up 0.8% from August.
In Seoul, the country's largest mobile carrier KT lost over 2% after Chief Executive Lee Suk-chae resigned.
Woori Finance lost over 1% on news that its July-September operating profits plunged 77.5% on an annual basis.