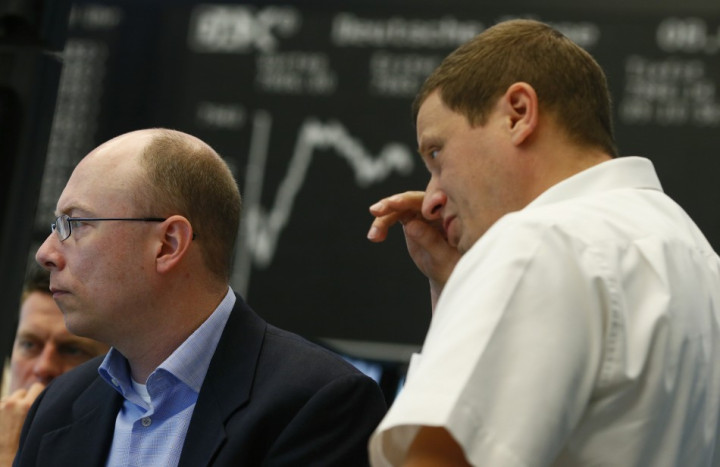 European markets opened lower on 17 September as market players exercised caution ahead of a crucial US Federal Reserve meeting
Europe's FTSEUROFIRST 300 opened 0.2% lower at 1,255.97 points.
Britain's FTSE 100 and Germany's DAX opened 0.2% lower.
France's CAC 40 and Spain's IBEX opened 0.1% lower.
Italy's FTSE MIB opened 0.3% lower.
Market participants were cautious ahead of a two-day Federal Open Market Committee (FOMC) meeting beginning today. The central bank is widely expected to announce a reduction in its $85bn a month asset-buying stimulus following the meeting.
Fed Chairman Ben Bernanke will address a press conference on 18 September.
Economists polled by Reuters expect the Fed to trim its bond-buys by $10bn to $75bn a month.
In other news, the UK is ready to offload a 6% stake in partially-nationalised Lloyds Banking Group at a price of at least 75 pence a share. The sale would rake in over £3.2bn (€3.8bn , $5.1bn).
Meanwhile, Barclays revealed it is contesting a £50m fine related to its 'reckless behaviour' surrounding the way it raised cash from Qatar, in order to avoid a taxpayer bailout, while it also faces a £100m customer payout from making mistakes on personal loan paperwork.
Market participants in Europe will also be tracking the results of the German ZEW economic sentiment survey for the month of September.
In company news, fashion label Prada and Italian bank Mediobanca will release their earnings updates during the day.
In Asia and the US
In Asia, Japan's Nikkei finished 0.65% lower on 17 September. Australia's S&P/ASX closed 0.06% higher while South Korea's Kospi ended 0.39% lower.
Earlier in Asia, markets outside Australia traded lower ahead of the Fed meet.
In company news, Hong Kong-based Wing Hang Bank rocketed 40% on news that controlling shareholders had received takeover offers from potential buyers.
On Wall Street, most indices ended higher on 16 September, supported by news that hawkish American economist Larry Summers had withdrawn from the race to head the US Federal Reserve.
The Dow finished 118.72 points higher at 15,494.78, boosted by Boeing and General Electric.
The S&P 500 closed 9.61 points higher at 1,697.60. However, the Nasdaq pared early gains and ended 4.34 points lower at 3,717.85, pulled down by index heavyweight Apple that lost 3%.