Asian Markets Finish Mixed Ahead of US GDP and Jobs Data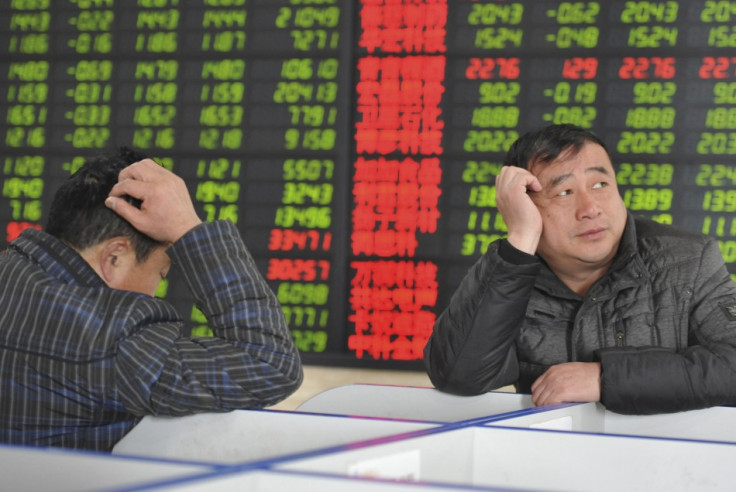 Asian markets witnessed mixed trade on 5 November, ahead of the release of key economic data from the US and ahead of central bank meetings in Europe.
The Japanese Nikkei finished 0.17% higher or 23.80 points at 14,225.37.
Australia's S&P/ASX finished 0.77% higher or 41.50 points at 5,432.00.
South Korea's Kospi finished 0.56% lower or 11.24 points at 2,013.93.
The Shanghai Composite finished 0.35% higher or 7.61 points at 2,157.24.
Hong Kong's Hang Seng finished 0.65% lower or 150.67 points to 23,038.95
India's BSE Sensex finished 1.25% lower or 264.57 points to 20,974.79.
Market players in Asia await US third quarter GDP data due on 7 November and the crucial US nonfarm payrolls data due on 8 November, which will throw more light on the health of the world's largest economy.
They will also be tracking the Bank of England (BoE) and European Central Bank's (ECB) policy meetings scheduled for 7 November, when both central banks will announce their interest rate decisions.
While the BoE is expected to leave its monetary policy unchanged, the ECB could lower its main refinancing rate, at 0.50% currently.
Meanwhile, in China, premier Li Keqiang said the world's second largest economy needed to sustain a minimum economic growth rate of 7.2% if it wanted to ensure a stable job market.
China's benchmark index bounced back from a one-week low hit in intra-day trade, following Li's comment.
Earlier, in Australia, the country's central bank left its cash rate unchanged at a record low 2.5%.
The Reserve Bank of Australia (RBA) said the Australian dollar still remains "uncomfortably high" and that a lower currency is need for balanced economic growth.
In addition, the RBA said uncertainty still surrounded the non-mining sectors of the economy.
Wall Street Up
On Wall Street, indices ended slightly higher on 4 November, as investors exercised caution amid the uncertainty surrounding the future pace of the Federal Reserve's $85bn a month bond-buying stimulus.
Earlier, St. Louis Fed President James Bullard termed the central bank's current asset purchases as a "torrid pace" and added that "it's a very reasonable thing to do to substitute for the fact that you can't lower interest rates any further."
The Dow finished 23.57 points higher at 15,639.12.
The S&P 500 ended 6.29 points higher at 1,767.93 while the Nasdaq closed 14.55 points higher at 3,936.59.
Company Stock Movements
In Tokyo, automaker Nissan Motor tanked 10% after the company slashed its full-year net profit forecast to 355bn yen ($3.61bn) from 420bn yen. The company cited costly recalls in first half of the financial year and dismal performance in some emerging markets as the reason for the downgrade.
Rival Suzuki Motor shed 0.7% even after it reported a 23.3% increase in half-yearly profits. The company benefited from a weak yen and its cost-cutting drive.
Farm equipment manufacturer Kubota shot up 8% after it raised its six-month earnings forecast by 28%.
Telecoms major SoftBank moved up 2% after it reported a record-high six-month profit.
In Shanghai, Industrial Bank fell by 2% while rival Beijing Bank and Haitong Securities shed over 1% each.
In Hong Kong, index heavyweight HSBC rose 1.4%. On 4 November the Asia-focused bank reported a 10% increase in third quarter underlying profit before tax to $5.06bn. HSBC also said it is cooperating with Britain's Financial Conduct Authority and other global regulators over a raft of investigations into potential manipulation of currency markets.
In Mumbai, cigarette-maker ITC lost 3%, while Dr. Reddy's Laboratories was down 2%.
In Sydney, Commonwealth Bank of Australia and National Australia Bank gained 1%.
In Seoul, the nation's second-largest mobile operator KT Corp fell 3.5%. The firm's CEO Lee Suk Chae submitted his resignation after Korean prosecutors, investigating corruption allegations, raided the company's headquarters and Lee's home.
© Copyright IBTimes 2023. All rights reserved.