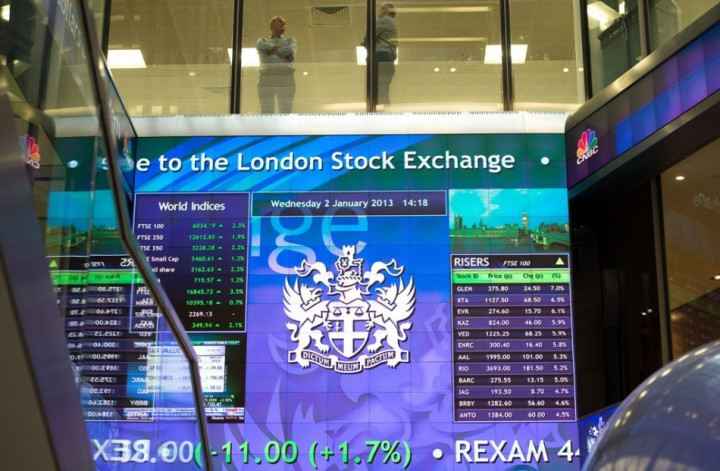 European markets followed their Asian peers and witnessed mixed trade in the opening minutes, as market players digested the news that the US government would shut down for an indefinite period beginning 1 October.
The Stoxx Europe 600 index opened 0.1% higher to 310.74
Britain's FTSE 100 index opened 0.1% lower.
France's CAC 40 opened 0.3% higher.
Germany's DAX 30 opened 0.4% higher.
Italy's FTSE MIB was trading 0.59% higher.
Spain's IBEX 35 was trading 0.34% higher.
The US government will partially shut down from 1 October onwards, after a 30 September deadline to approve a budget for the 2014 financial year passed, despite an eleventh-hour appeal by President Barack Obama.
The Republicans, who have a majority in the House of Representatives, were firm on their view that the House should delay Obama's healthcare reforms - grouped under the Affordable Care Act - in order to pass the budget.
Their proposal was rejected by US Senate Democrats who said it was too late to avert a shutdown.
A bipartisan committee was called almost one hour before midnight but it failed to reach an agreement.
Subsequently, the budget office at the White House began notifying federal agencies to begin a shutdown. Just before midnight, Budget Director Sylvia Burwell issued a directive to federal agencies to "execute plans for an orderly shutdown."
Uncertainty surrounds the length of the shutdown. US politicians are expected to continue negotiating a funding measure later today.
The partial shutdown would cost the US at least $300m a day in lost economic output at the outset, consultancy firm IHS estimated.
If the shutdown lasts for a week, the American economy would lose about $10bn (£6.19bn, €7.4bn) according to the White House.
"The US shutdown is a central point for the markets, but as long as the hope for just a temporary shutdown exists, it will not be a strong burden for equities," Christian Stocker, equity strategist at UniCredit in Munich, told Reuters.
Meanwhile, market participants in Europe will be tracking manufacturing purchasing managers' index (PMI) data coming in from the Eurozone's statistics office today.
Germany will release labour market data for the month of September during the day.
In Asia and the US
In Asia, the Japanese Nikkei finished 0.20% higher on 1 October. South Korea's Kospi ended 0.10% higher while Australia's S&P/ASX closed 0.22% lower.
Financial markets in China are to remain closed till 7 October for the Golden Week holidays.
Earlier in Asia, markets witnessed mixed trade, with most indices reversing early gains, as traders digested news that the US government would shut down indefinitely.
"Risk assets have been sold off in the last few days ahead of the actual news of the shutdown," Tim Condon, chief economist for Asia at ING in Singapore, told Reuters. "It's already priced in.
"The consensus view, which I share, is that the government can remain shut down for a little while. They will come back and revisit ahead of the debt ceiling debate. I think for now there will be a cooling-off period."
Earlier, in Japan, Prime Minister Shinzo Abe announced that the national sales tax would increase to 8%, from 5% at present, next April. Market players welcomed Abe's decision as they now expect a massive $50bn stimulus package that can tone down the impact of the tax hike.
In South Korea, central bank government data revealed that the country's September exports fell 1.5% from a year ago.
Elsewhere, in Australia, the country's central bank left its official interest rate at a record low 2.5 % for the second successive month. "The easing in monetary policy since late 2011 has supported interest-sensitive spending and asset values. The full effects of these decisions are still coming through, and will be for a while yet," RBA Governor Glenn Stevens said in a statement.
In India, the country's current account deficit (CAD) grew less than expected in the April-June quarter. The CAD for the three months to June was $21.8bn. Five economists had forecast that the deficit would rise to $23bn-$25bn, reported Reuters.
On Wall Street, indices ended lower on 30 September against the backdrop of an imminent shut down of the US government.
The Dow finished 128.57 points lower at 15,129.67. The S&P 500 ended 10.20 points lower at 1,681.55, while the Nasdaq closed 10.12 points lower at 3,771.48.
All key S&P sectors closed in the red, pulled down by energy and consumer staples.
"For the markets, a state of exceptional uncertainty will persist for at least another month, possibly until late December," the Washington-based Potomac Research Group said in a note to clients.