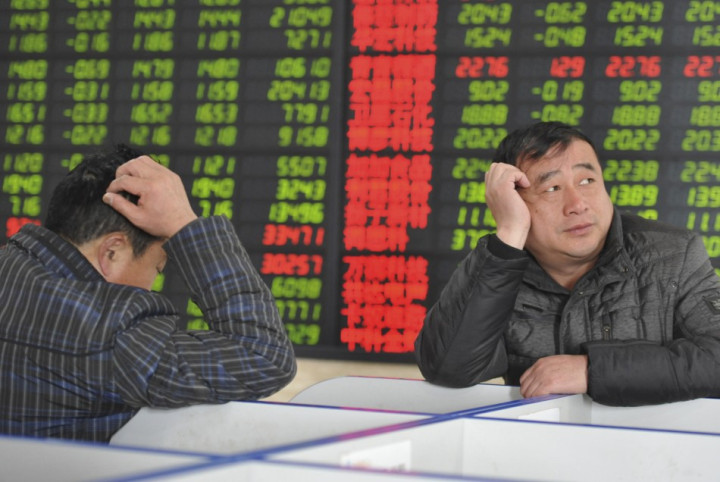 Asian markets outside India traded lower on 4 October amid the US government shutdown, which entered its fourth day and threatens to cause serious damage to the world's leading economy.
The Japanese Nikkei finished 0.94% lower or 132.94 points at 14,024.31.
Australia's S&P/ASX finished 0.51% lower or 26.90 points at 5,208.00.
South Korea's Kospi finished 0.12% lower or 2.49 points at 1,996.98.
Hong Kong's Hang Seng was trading 0.37% lower or 86.19 points to 23,128.
India's BSE Sensex was trading 0.32% higher or 63.50 points to 19,965.57.
Financial markets in China will remain closed till 7 October for the Golden Week holidays.
The partial shutdown of the US government would cost the country anywhere from $300m a day to $10bn in a week in lost economic output, according to economic consultancies and the White House.
According to IHS, which puts the daily loss at $300m, a tiny fraction of America's gigantic $15.7tn (£9.7tn, €11.6tn) economy, a prolonged shutdown could badly hit the US economy as it can put the brakes on consumer and business spending.
The shutdown has also forced President Barack Obama to cancel his Asia trip, which included two key meetings in Indonesia and Brunei.
Obama was to attend the Asia-Pacific Economic Co-operation (Apec) summit in Indonesia and the East Asia Summit in Brunei.
Secretary of State John Kerry would replace Obama at both conclaves. The development comes after the US President cancelled his trip to Malaysia and the Philippines, owing to the partial shutdown.
"This completely avoidable shutdown is setting back our ability to create jobs through promotion of US exports and advance US leadership and interests in the largest emerging region in the world," the White House said in a statment.
Meanwhile, in Japan, the country's central bank left its monetary policy unchanged.
"Japan's economy is recovering moderately. Overseas economies as a whole are gradually heading toward a pick-up, although a lackluster performance is partly seen," the Bank of Japan said in a statement.
"With regard to the outlook, Japan's economy is expected to continue a moderate recovery. The year-on-year rate of increase in the CPI is likely to rise gradually," the BoJ statement added.
Economists expect the Japanese central bank to make changes to monetary policy post April, 2014, after the controversial hike in the sales tax takes effect.
Wall Street Down
On Wall Street, indices ended lower as the US government shutdown dragged into a third day and after a shootout outside the Capitol building in Washington.
The Dow finished 136.66 points lower or 0.90% at 14,996.48. The S&P 500 closed 15.21 points lower or 0.90% at 1,678.66, while the Nasdaq ended 40.68 points lower or 1.07% at 3,774.34.
All key S&P sectors ended in the red, pulled down by industrials and utilities.
Company Stock Movements
In Tokyo, consumer electronics major Sharp and rival Panasonic shed about 3% each on the back of a volatile Japanese yen.
Index heavyweight Fast Retailing lost 1% while supermarket chain Daiei was down over 2%.
In Hong Kong, China Mobile, the country's largest wireless carrier, lost 2.4% on news that Beijing could slash the interconnection fees other carriers pay to China Mobile by 50%.
In Mumbai, Jet Airways shot up by about 7.2% on news that the government had approved a $330m million allowing Abu Dhabi's Etihad Airways to purchase a stake in the Indian airline.
In Sydney, Australia's top builder Global extended its losses and declined 3.5%, following 3 October's 10% drop. Australian authorities are investigating the firm for alleged corruption and bribery in Iraq.
In Seoul, Samsung Electronics reversed early gains and added 0.5% after the firm estimated that its July-September earnings shot up 25% to a record $9.4bn (10tn won)
Automaker Kia Motors and part owner Hyundai Motor gained 2% and 1% respectively on the back of a stronger Japanese yen, which benefits Korean exporters.